Football Falls to Tesoro but Student Section Stands Tall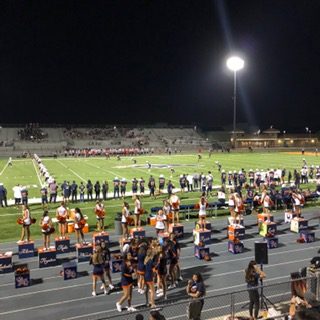 Hang on for a minute...we're trying to find some more stories you might like.
Welcome back Mustangs to football season! This Friday, September 6, our ERHS football team played their first home game of the season against Tesoro High School. At the half, the game was close, and our Mustangs were only down by one point, but after a few controversial calls, and turn overs, our Mustangs fell short to make the final score 36-18. The loss puts them at 0-3 on this year. They are set to play Murrieta Valley, this upcoming Friday September 13 at home. Murrieta Valley is 2-0 on the year, so I asked senior running back, Brandon Porter what they are doing to prepare for Murrieta Valley. Porter responded, "To prepare for this weeks game we are going to stay focused, keep working hard everyday and we are going to follow the coaches game plan, which will lead to a victory on Friday night." Being 0-3 is not the ideal situation for our Mustangs, therefore I asked Porter what they will do in order to overcome the adversity they are facing, and he responded, "To overcome adversity as a team we are staying positive everyday and staying mentally locked in with our teammates and not worrying about the outside criticism." 
On the field the game did not go as we Mustangs had planned, but in the stands, the student section stayed positive and did not stop cheering the entire game. It was really important to people like Lauren Loffelmacher that the student section at football games are fun, loud, and crazy for all students. Before the game Link Crew hosted a "Blue Out" tailgate for all Roosevelt classes, which attracted a lot of students.  The energy and color was carried into the game as our student section, also know as the stampede did not stop standing nor stop cheering. I asked Lauren Loffelmacher how she was able to help the student section get hype, how the positive energy was able to stay even while we were losing, and what could have made it even better. Loffelmacher responded, "It was so hype because everyone had the same energy. It would be better next time if we got everyone come to the game and if they cheered the whole time. Being an athlete when people are cheering me on I do better so I brought that same energy." 
Mustangs, go support your football team this upcoming Friday, September 13, at home, and bring the same energy as Lauren Loffelmacher in the student section. Help your Mustangs to win their first game of the year.
About the Writer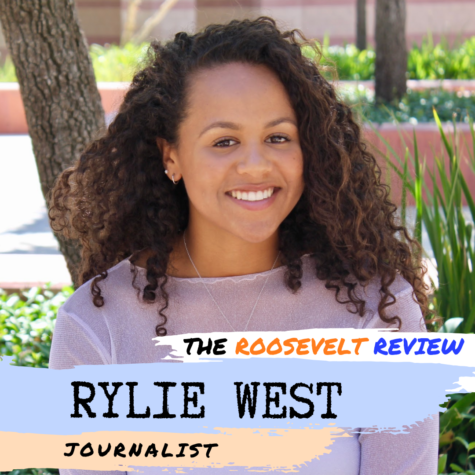 Rylie West, Journalist
Welcome back Rylie West to the Roosevelt Review. Rylie is a senior here at ERHS and enjoys writing and learning about the journalism field. Last year,...