Roosey Report: Week 9/6-9/13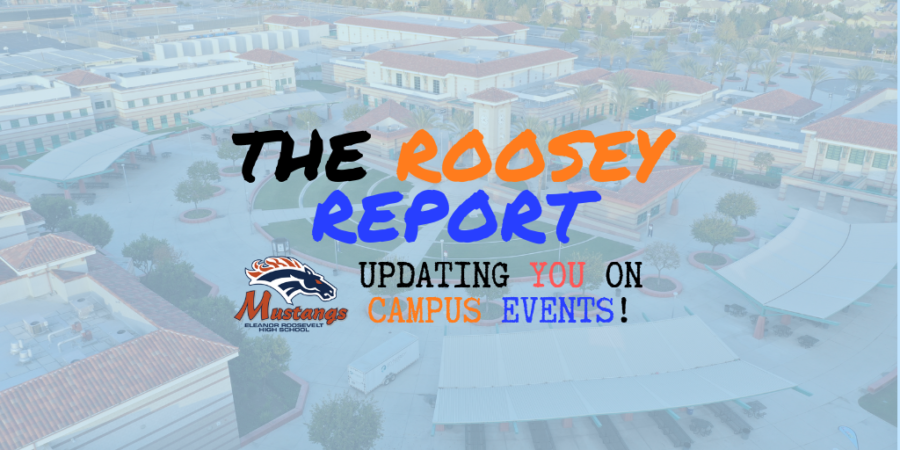 Hello Mustangs! Welcome back to school; I hope you all had a great summer! We have a lot of news to cover for this week!
The first event we have is Homecoming. Homecoming is being held on Saturday, Oct. 12, 2019 at the ERHS Gym from 7 pm to 11pm. Homecoming tickets are now $25 with ASB and $30 without ASB. This event will be a night of fun and dancing with your friends! Tickets are on sale now so go get your tickets!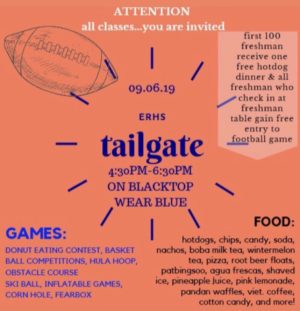 The second event we have is the Tailgate and the football game. The tailgate is on Friday, Sept. 6, 2019 on the blacktop from 4:30 pm to 6:30 pm. The Football Tailgate will include many games and a variety of foods. The first 100 freshman to arrive at the tailgate will receive a free hot dog dinner and all the freshman that check in to tailgate will get free entry into the football game! After the tailgate, at 7 pm, the Blue Out Football game will be taking place. The football game is also being held on Friday, Sept. 6, 2019 and our Roosevelt Mustangs will be playing against the Tesoro Titans. So please come out, wear all blue and support our Mustangs!
The Last event is Club Rush. Club Rush is an event that is being held on Wednesday, Sept. 11, 2019 at lunch and it is where you find out information about clubs such as Key Club and Polynesian Club. You are able to get on their reminds for the clubs so you are up to date with the information.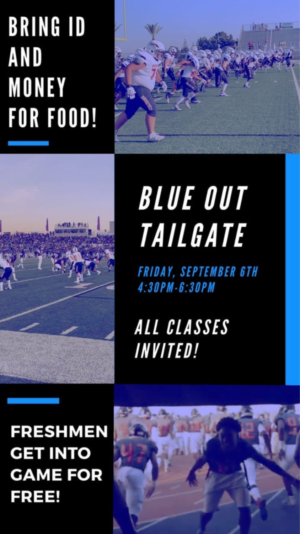 That's it for our campus' weekly news, come back next week to be updated on more news!
About the Contributors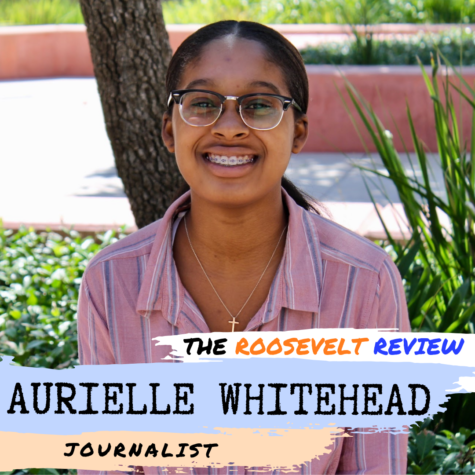 Aurielle Whitehead, Journalist
Aurielle Whitehead is back for her second year in journalism and is now a senior at Eleanor Roosevelt High School.  Aurielle came back to journalism because...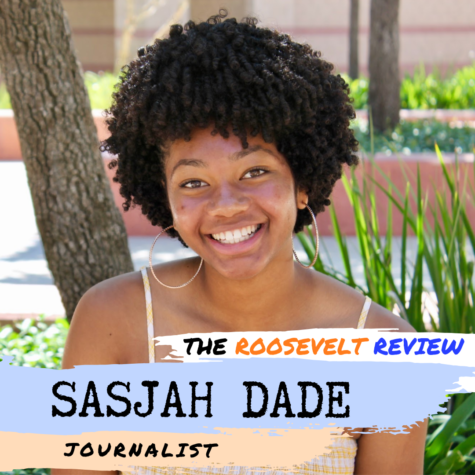 Sasjah Dade, Journalist
Sasjah Dade is a student at Eleanor Roosevelt High School. She is a senior who has been attending Roosevelt all four years. She has been drawn to journalism...