Getting Sentimental About Cows and Humanity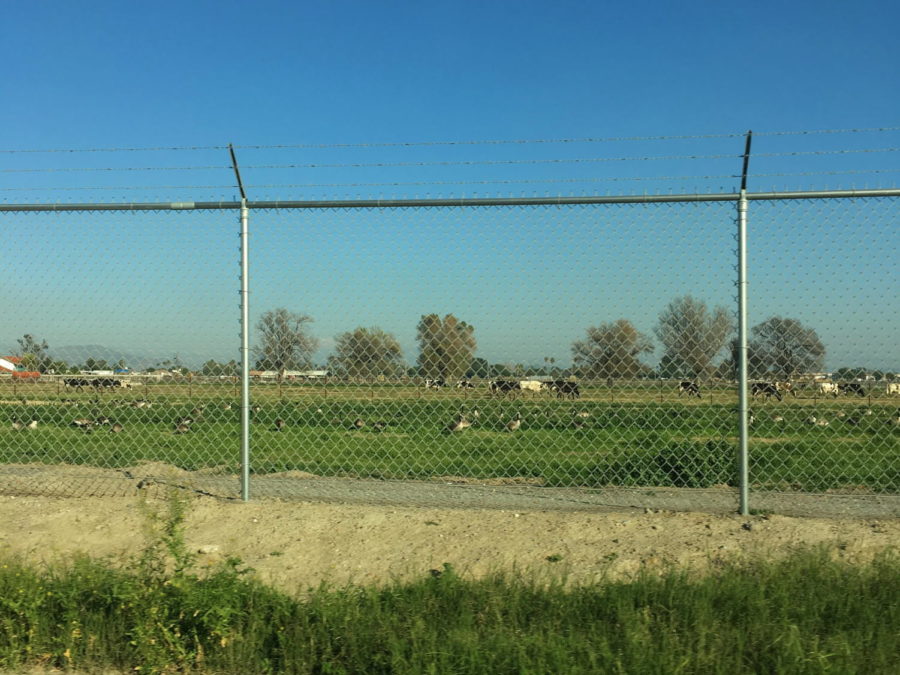 My house is on Scholar Way, all the way up the road, right next to that cow field with Hamner Avenue on the other side. Except that cow field is no longer a cow field anymore, just a big, 160 acre plot of land with grass and dirt and a whole lot of empty space. 
I moved to Eastvale almost three years ago, now. My first memory of the city, from when I first drove up here from Orange County with my family, was eating at the Pick Up Stix for lunch. My second memory—and I remember this very clearly—was seeing the cows. Keep in mind, I'd never seen a cow in real life before, until that point. I'd never seen one, never heard one, never smelled one. And then suddenly, there they were, in all their grayscale, grazing glory. My dad had named one of them Leo, that first day, because it was standing right on top of a big pile of dirt, its stance regal and commanding. What my dad hadn't realized at the time was that all the cows were female and therefore can't have a name like Leo, but we later just said it was a gender-neutral name and called it a day. Anyway, from that day forward, the cows were a constant presence in my everyday life. I lived right next to them, after all; it was hard to ignore the late-night mooing and humid-day smells when my bedroom was right across the road. 
But for all their unpleasant noises and odors, there was a kind of reassurance in the cows as well. Seeing them every day, driving or walking or biking past them, was calming in its own absurd way. It gave the illusion of countryside peacefulness in the midst of all the little stresses that I experienced in my day-to-day. "The cow farm has been here longer than most people in Eastvale," says Mikhaela Malacon, a junior here at ERHS who lives in the neighborhood adjacent to the field. It's that solidity, that timelessness of the cows' existence that makes you stop worrying, even if it's for just a moment.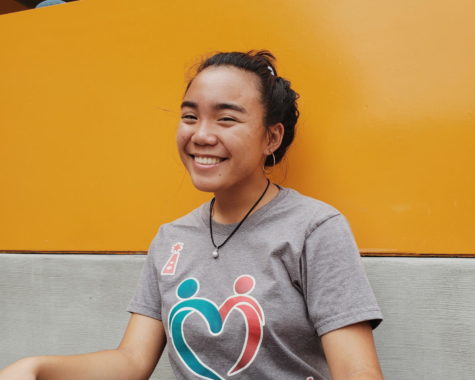 I knew they wouldn't be there forever, of course. I was never so naive as to think that. On one occasion, my family just so happened to be driving past while one of the cows was galloping down the field alongside the fence. In that moment, it was us, surrounded in a box of metal with rubber tires rolling on a paved road, and it, trotting on all four feet, hooves against dirt and grassblades. We were two entities separated by wire, a fence between grass and asphalt. Between rural and suburban. 
We were too different, us and them. They would have had to go eventually, no matter the feelings of calm they may have given me. And ever since the recent Tailgate Fest that was held at the field, from August 17-18, they went, and haven't come back. I no longer see them in the mornings on my way to school, no longer hear them bellowing at each other when I'm out at night. That country music festival most likely marked the beginning of the city's big plans for the field, a plan that aims to create a "large, regional 'lifestyle retail' destination" in the property, according to the objectives stated in the Leal Master Plan. It's to be the city's town center, with "a mixture of complementary office, civic, hotel, residential, and recreation/entertainment uses" surrounding it. 
The Leal Master Plan was officially adopted in December 2017. With inspiration taken from Victoria Gardens in Rancho Cucamonga and The Shoppes at Chino Hills, it will be "a major regional destination—a showpiece that will help make Eastvale an even more desirable place to live, work, and play," said Mayor Clint Lorimore in a city news release. 
Now, imagine it. Imagine 160 acres of land, transformed from grassy dairy farm to pavement-lined recreational and professional wonderland. It may even have an up to 450 room hotel, if the development remains in line with the Land Use Program shown in the document. It will have retail stores, office buildings, and public spaces with benches and fountains and bushes and birds and people, people, people. Lots of people, creating busy traffic and bright lights. Some would despise that, and at first, I thought I might be one of them. But maybe it won't be all that bad. In the words of Jonathan Ma, another Eastvale resident who lives next to the field, "I'm excited to see what gets developed in the space in exchange [for the cows]." And that's just what it is really, an exchange. One type of noise for another, one kind of smell for another. 
Ultimately, a cow field and a town center aren't so different from one another. One is just as full of life as the other, filled with beings who are living and breathing and touching and seeing. People and cows; we've always drawn a line between them, asphalt and grass separated by wire, a fence between human and livestock, busy and sedate, stress and calm. But really, humans and cows are both mammals. Both species take up space, make connections with each other, eat and run around and make noises and smells, especially on a hot summer like this one. And even though "it would be sad to see the cows go," as Malacon says, "Eastvale is a growing city," and a city that grows is a city that continues to thrive, accumulating noise and smell and people and glorious, wonderful life. So even though I'll miss those cows—especially the regal Leo, standing high on her hill of dirt—I suppose they won't be very far away, as long as I keep running along, making noise and taking up space, just as a living being should do.
About the Contributor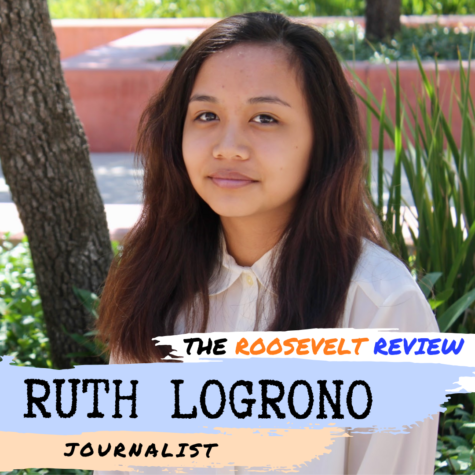 Ruth Logrono, Journalist
Ruth Logrono is a junior at Eleanor Roosevelt High School. She is drawn to journalism for the writing experience, and the chance to share something with...