VMA Recap

The 2019 MTV Video Music Awards was one to remember. There's no doubt that the VMA's has hosted some of the most iconic performances and entertaining moments in the music industry, but this year has been one for the books.
Before performances and awards, the red carpet is the main attraction for celebrities, paparazzi, and fashion magazine headlines. Before the awarding, the VMA's the red carpet was drowning in designer attire and new edgy looks. Artists came in bold, beautiful and unique gowns and suits. Outfits on the red carpet varied from over the top gowns to simplistic designer ensemble. Lauren Torres, a senior at Eleanor Roosevelt High School, loves fashion and the fluctuation of trending looks and has said that, "Lizzo's look in a bright and daring red dress turned eyes and the sequins and feather boa brought her look all together." From Lizzo's bright and dauntless feather boa and gown, to Gigi Hadid's neutral Tom Ford look, the red carpet was no doubt filled with new looks and fashion statements.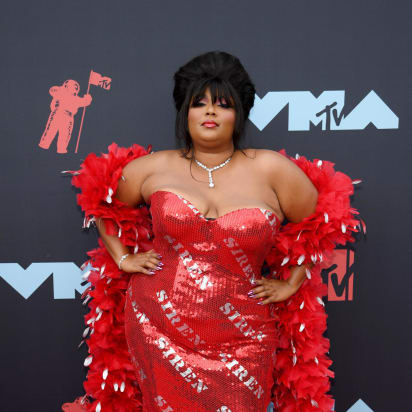 As the night went on, Taylor Swift had an iconic and memorable performance. Taylor Swift opened the 2019 VMA's with triumphant a 'You Need To Calm Down' and 'Lover' Performance. Furthermore, during her performance on the background screen it projected rainbow-colored clips, recreating the stars iconic pro-LGBTQ+ music video. Swift also received an award for "Video of the Year" with that music video because it made a spark and brought attention and support to the LGBTQ+ community within the music industry and worldwide. Chloe Gonzales, another senior here at Eleanor Roosevelt High School, loves music and has been a long fan of Taylor Swift. She stated that, "Taylor's performance brought a lot of energy and started off the VMA's right." As Taylor Swift received the award for "Video of the Year" she made a remark of her political stance against the current White House and promotes the Equity Act, which expands protection to citizens from being discriminated by sexual orientation.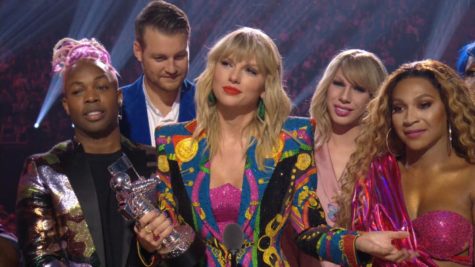 2019 Music Video Awards was definitely unforgettable and made headlines all over. From bold looks, to iconic performances and memorable awarding, the annual VMA's has sparked the music industry. Tune in next year for new music, performances and upcoming artists on Music Television's Video Music Awards.
About the Writer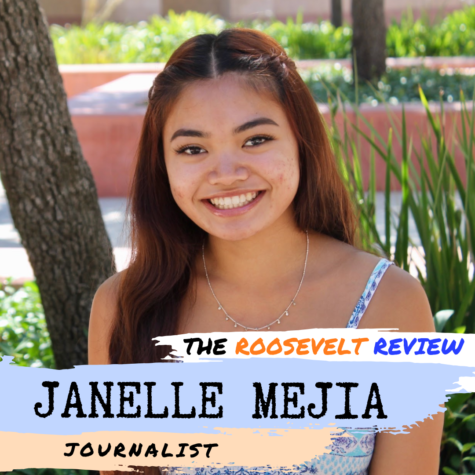 Janelle Mejia, Journalist
Janelle Mejia is a new journalist and a senior at Eleanor Roosevelt. Mejia wanted to join journalism in order to freely write about her school and campus...