This Week in Sports 5/13-5/17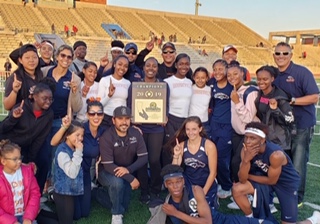 Hello Mustangs, and welcome back to yet another "This Week in Sports"! It has been such a great year for our Mustang Sports as a whole and as we complete the end of our Fall Sports season we have many accomplishments to recognize for our teams this season.
To start, our ERHS Girls Track team won the CIF Division One championship on Saturday, May 11. I asked Alexis Ford, a senior on the team, what it means to win CIF and what her expectations are going into Masters. Ford said, " Winning CIF means a lot! It's a really big accomplishment that we've worked really hard for. For masters our expectations are to win and move on to state, and for state our expectations are to get first and get on that podium." Good luck to our girls track team this weekend at Masters, and congrats to the entire track team for an amazing season along with their league title. 
Our next major accomplishment from our fall sports comes from your Lady Mustangs Softball team. This year the team made history by becoming the first team to advance to the second round of CIF. The Lady Mustangs made it to the semi finals game on Tuesday, May 14 but fell short to South Torrance 3-2. Madalie Gomez, a junior here on campus hit a two run home run in the top of the 7th inning to keep our Mustangs in the game so I asked her, " Although you did not make it to the championship, what does it mean to have made Roosevelt softball history? After hitting the two run home run in the top of the 7th inning what were your thoughts by being down by just one? What are your expectations for next year?" 
Gomez responded, "To make Roosevelt history means this team has left an impact for the first time. Before this team, softball wasn't as recognized as we are now. But it's not about the recognition, it's about the mark we've made and the expectations we will exceed in the future years. We almost made it all the way, and that says a lot about the team and the school's support as a whole. Everyone went crazy after that home run. I think most of us were in shock especially since it happened with two outs in the very last inning. It gave us hope that we could come back and make it. It got everyone so excited. I know that our talent is only going to grow next year, and I expect us to go all the way. Next year will be our year. We'd have been together as a team for a full year now, so our chemistry and confidence will lead us to a CIF championship."
Aside from the end of the fall sports, and the Girls Track team advancing to masters, Boys Baseball will be having a baseball camp on June 10-14 from 4pm-6pm for 7th,8th,and 9th grade students. Mustangs, go support your ERHS girls track team this weekend at Masters and let incoming 7th, 8th, and 9th grade baseball players know about the upcoming camp.
About the Contributors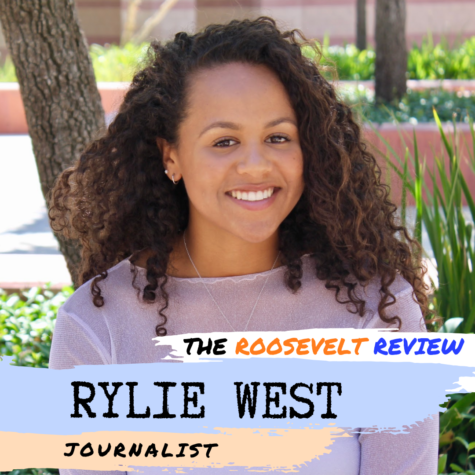 Rylie West, Journalist
Welcome back Rylie West to the Roosevelt Review. Rylie is a senior here at ERHS and enjoys writing and learning about the journalism field. Last year,...