Girls Softball Advances to Semi Finals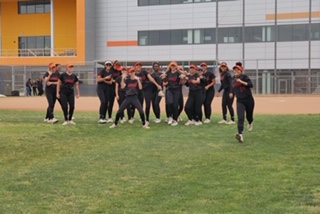 This Thursday, the Girls Softball team beat La Mirada High School to advance to the CIF Semi Finals game against South Torrance High School. This is the first time a softball team here at Roosevelt has ever made it to a semi final game as well as the first time a softball team has ever made it past the first round of playoffs. Our lady Mustangs' record is overall 20-7 and they took down Redlands High School 1-0 in the first round, and Palm Desert 7-0 in the second round. South Torrance's record is 23-6 and they took down Simi Valley 9-6 in their first round of CIF, Lakewood 3-1 in the second round, and on Thursday the defeated California 7-1 to also advance to Semi Finals as well.
Alyssa Argomaniz the pitcher for our Mustangs has only given up two runs in this post season and has been the backbone for this team. I asked Argomaniz, "How does it feel to make history by being the first Roosevelt team to win a playoff game as well as make it to semi finals? What has been the key to have only given up two runs in the past three games? What is the key moving onto semi finals?", and "How has the support from the school has impacted your play?"
Argomaniz responded, "It's just so exciting in general because at the beginning of the year we set a goal for ourselves to change the softball culture and make a difference in the softball program and it's awesome to see us reach our goals. My confidence level has definitely been a major key in only giving up 2 runs but my defense has also helped me tremendously and only giving up two runs couldn't be possible without them. Playing as a team has been the key to get us into the semi finals. Every single girl on the team has played such an important role. The support from the school has pumped me up so much and it makes me want to do good not only for my team but for the entire school to represent ERHS."
Next Tuesday, May 14 your ERHS Softball team with face South Torrance in the CIF Division two Semi Finals. Support your Mustangs as they continue to make history.
About the Contributors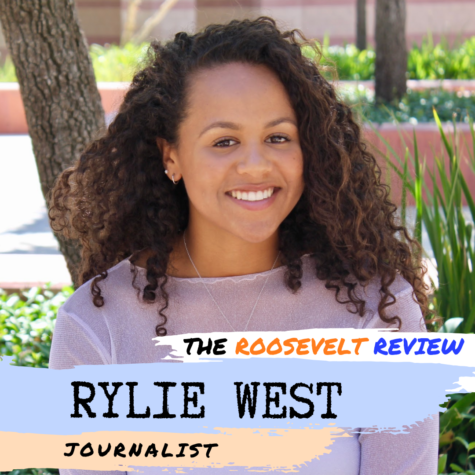 Rylie West, Journalist
Welcome back Rylie West to the Roosevelt Review. Rylie is a senior here at ERHS and enjoys writing and learning about the journalism field. Last year,...