10 Essential Tracks From The Golden Age of 90's Hip Hop
Hang on for a minute...we're trying to find some more stories you might like.
They don't call it the golden age of hip-hop for no reason. The 90's were he culture's official explosion, as wild stylists reinvented a the genre a a dazzling rate. Although the rivalry between the East Coast's gritty gloss and the West Coast's smooth "gangsta" tales was a focal point, the 90's saw rap flourish across the nation, including the Midwestern melodics of Bone Thugs-n-Harmony and Missy Elliot's freaky experimentation in Virginia.
Southern rap also thrived, with blinged out street anthems from Cash Money and No Limit, and ATLien soul from Outkast.
The 90's were without a doubt, the golden age of rap. This week we're bringing you a killer playlist of the 10 finest hip hop tracks of the 1990's you still bump today.
#10.) Dr Dre- "Nuthin' but a G thang" (feat.Snoop Dogg)
Following his formative stint with NWA, Dr Dre slipped into the limelight with his debut solo album 'The Chronic', which just so happened to be one of the best rap records of all time. With Snoop Dogg on board, this seamlessly funky four minutes set the bar for the next twenty years. One of hip-hop's high watermarks.
#9.) Snoop Dogg- "Gin & Juice"
Snoop's second single showcased the rapper's now iconic, laconic drawl and received a Grammy nomination in the process. A Dr Dre production, it sees Snoop in his happy place: a debauched party. It was this track that set up Snoop as one of the biggest characters in the game.
#8.) Naughty By Nature- "Hip Hop Hooray'"
Sampling everyone from James Brown to the Isley Brothers and Peter Gabriel, there's no way "Hip Hop Hooray" couldn't have been a hit. Add to that a holler along chorus and this 1993 track, from the New Jersey group's third album "19 Naughty III", boasts legendary status.
#7) House of Pain- "Jump Around"
A house party staple since 1992, House of Pain's seminal "Jump Around"mixes tennis metaphors with big squelchy beats and a serious sample from Bob & Earl's soul classic "Harlem Shuffle", all seamlessly produced by Cypress Hill's DJ Muggs. An unbridled classic.
#6.) Ice Cube, "It Was A Good Day"
A chilled-out, feel-good vibe, 1992's The Predator's most laid-back moment by far. It emits a quiet sense of violent anxiety from Ice Cube and it's a truly beautiful moment, a career highlight for sure.
#5.) 2Pac, "California Love"
One of 2Pac's most widely known singles and his most successful, reaching number one on the Billboard Hot 100 for two weeks (as a double A-side single with "How Do U Want It") and five weeks at number one in New Zealand.
#4.)Digital Underground, "The Humpty Dance"
One of the most sampled songs in the history of hip hop, this Golden Age gem, from Digital Underground's 1990 debut "Sex Packets", has been plundered by everyone from Public Enemy and Ice Cube to Redman and The Spice Girls.
#3.)Getto Boys, "Mind Playing Tricks on Me"
A single dropped by the Geto Boys, featured on their 1991 album,"We Can't Be Stopped." The lyrics used within describe various mental states such as post traumatic stress disorder. This track gives off a laid back vibe that you can just feel spiritually.
#2.) Warren G, Nate Dogg, "Regulate"
Warren G. and Nate Dogg make everybody bop with this g funk track from, "Regulate… G Funk Era," the debut studio album, released in 1994 by Violator Records.
#1.) The Notorious B.I.G., "Hypnotize"
Released just three weeks after Biggie Smalls' March 1997 death, 'Hypnotize' was produced by Puff Daddy and went to Number One stateside. It's a track tinged by tragedy but also a fittingly brilliant example of his colossal talent.
Jimmy Cornelius, Junior on campus said, "I love everything about the rhythm 90's hip hop gives off. You really can get into it without worrying about anything else, just you and the music."
(Honorable Mentions)
The Notrious B, "Juicy"
Ice Cube, "Check Yo Self"
Ice Cube, "My Summer Vacation"
Ice Cube, "No Vaseline"
Snoop Dogg, "Who Am I (What's My Name)?"
2Pac, "Dear Mama"
Wu-Tang-Clan, "C.R.E.A.M"
N.W.A, "Straight Outta Compton"
Spice 1, "The Murda Show"
About the Writer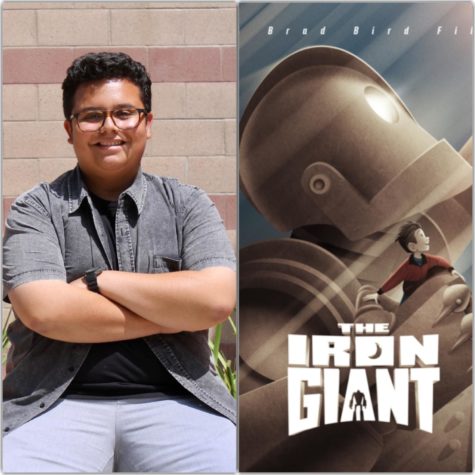 Robert Gonzales, Writer
My name is Robert Gonzales, I am a junior at ERHS and I chose to be a staff member of the journalism team because I am able to interact and coordinate...