My Thoughts on The Tick Season 2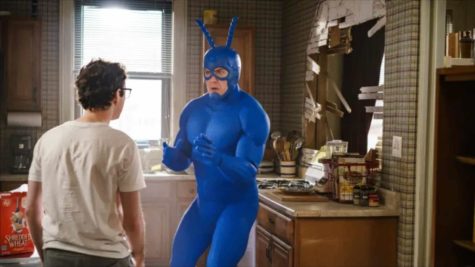 Hello, my fellow Binge-Watchers!
In August of 2016 the very first episode The Tick, a superhero show based off of the comic of the same name, was released on Amazon Prime's video service called "Amazon Video." Shortly after, on the 25th of August, another 6 episodes were released, then on the 23rd of February 2018, the last six episodes were finally dropped.
As an avid binge-watcher, I love being able to put on a show as background noise yet still being able to understand the storyline. The Tick is the perfect show to do this with. I watched the first season in one sitting while cleaning and doing homework, I highly suggest putting it on in the background.
The second season was also a breeze to get through, but albeit not as interesting as the first one. I was able to complete the season in one sitting I wasn't as invested in the storyline as I was in the previous season. It honestly felt like the storyline was dragged out too long for the season's episodes.
We saw a lot of character development from Ms. Lint and Overkill, but in the season finale, Ms. Lint reverted back to her old ways. Overkill, on the other hand, grew from being anti-emotions to admitting having some form of them and even hugging Dot in one of the final scenes!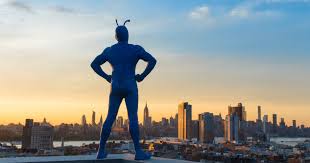 Dot and Overkill have probably been my biggest ship throughout the seasons, and with the discovery of Dot's sudden powers (fans predict her as a Category Four) I love them even more. Her character development has probably been the most shocking in this season and she has become my favorite in the span of the first three episodes.
Overall I'd say its worth the watch but don't set aside an entire day to focus on it, I suggest putting it on in the background while doing chores and homework.