LAFC vs Real Salt Lake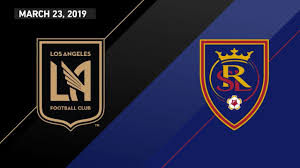 Hang on for a minute...we're trying to find some more stories you might like.
LAFC vs. Real Salt Lake is a rematch of last years game which resulted in Real Salt Lake defeating LAFC, 3-2. LAFC recently, came off a tie between New York City FC who is a big contender in the MLS(Major League Soccer). That match showed the amount of energy and determination that is brewing in the LAFC(Los Angeles Football Club) squad. Real Salt Lake on the other hand has been struggling in the MLS rankings being only placed eighth rather than LAFC's second place ranking. Real Salt Lake has not been as dominate as it had been from the previous year, only beating Vancouver 1-0 at the start of the season. Real Salt Lake game plan throughout the game was to upset LAFC at their home field again so that they can move forward in the table.
The match was entertaining to watch with the passionate 3252, consistently chanting throughout the whole game and the players hustling to the ball as fast as they can. Both teams showed aggressiveness towards the other side. The first goal of the game appeared in the 35′ where Damir Kreilach scored a penalty giving Real Salt Lake the early lead. But then in the 40′, LAFC's Diego Rossi equalized the score making it 1-1 through Halftime. Later throughout the game, LAFC and Real Salt Lake were neck and neck. In the 84′, Diego Rossi led the ball forward but was pushed down by Justin Portillo. He was given a red card and was sent off. The 90′ came around and LAFC fans were looking for a miracle and in the 90+2′ Walker Zimmerman scored a rocket on the bottom right corner giving LAFC the victory over Real Salt Lake. After the game I asked LAFC fan, Aiden Mendoza how he thought the game went and said, "The game was so much fun. The players never gave up and gave us one heck of a game!" He later commented on how he thinks LAFC will far for the rest of the season. He stated," LAFC right now is the team to beat so I think that they will be hard to stop in the MLS."
Tune in to LAFC's and Real Salt Lake's next game to March 30, 2019:
San Jose vs LAFC @ 12:30 p.m.
Real Salt Lake vs FC Dallas @8:00 p.m.
About the Writer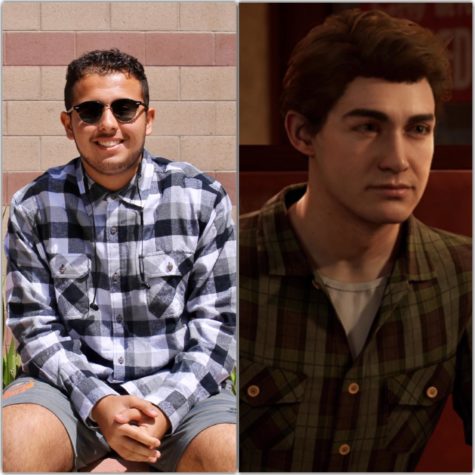 Andrew Mendoza, Writer
I am 16 years old

I love to get lit and have fun wherever I go

"Education is the passport to the future, for tomorrow belongs to those who prepare...