Captain Marvel Review and Reactions
Hang on for a minute...we're trying to find some more stories you might like.
On March 8, "Captain Marvel" was released in theaters. The newest addition to the Marvel Cinematic Universe made a statement by being released on International Women's Day. Having been so highly anticipated, the movie had some large shoes to fill, but definitely lived up to the hype with "the biggest global debut for a women-fronted film ever," according to Jamie Frevele writing for Marvel.
I got to see the movie myself on Saturday, and I thoroughly enjoyed it. I don't consider myself a huge fan of the MCU so I'm sure I missed out on tons of Easter eggs and foreshadowing, but I liked it nonetheless.
This review is spoiler free, so feel free to read even if you haven't yet watched the movie. The movie takes place in the 1990s and revolves around the story of Carol Danvers, known as Vers to her fellow Kree, who struggles to understand who she is as most of her memory is lost.
I really liked this movie. Despite the fact that I am not a super-fan of Marvel, I have found myself becoming more invested in the story line, and this prequel made me even more interested. Not only was the movie interesting and entertaining, but I found it very empowering as well. Seeing a hero movie fronted by a woman who has to overcome her own struggles as well as sexism was touching. I left the theater feeling like I was on top of the world-like I could photon blast the negativity out of my life.
I interviewed Isaac Diaz, who has also seen the movie, to hear his thoughts on it. He describes himself as a "Marvel fan but not invested" in the MCU. He enjoyed the movie, commenting that he couldn't think of a part he didn't like because he "pretty much liked it all the way around."
Diaz rated the movie four out of five stars, and I'd agree. It was an interesting story that aligns with the rest of the Avengers plot, developing some characters we already know and love so we can understand them better. It also introduced our last hope for the Avengers after "Infinity War," Captain Marvel. I particularly liked the soundtrack, but some feel the movie was slow at times, which is why it didn't get a prefect rating.
Nevertheless, I can't wait to see what the future brings Captain Marvel in "Avengers Endgame," out in theaters next month on April 26!
About the Contributor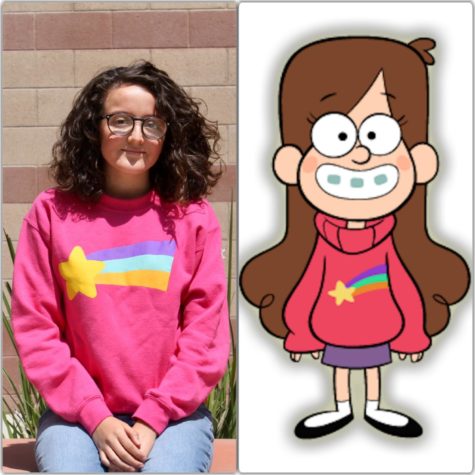 Nayeli Rubio, Managing Editor
Nayeli Rubio is a junior at Eleanor Roosevelt High School. Prior to joining her current journalism class, she has written for her middle school newspaper,...