New Zealand Terror Attack
Forty-nine innocent people were murdered today while worshipping in Christchurch, New Zealand. They were attending their Friday prayers when a male, white-supremacist opened fire at Al Noor Mosque, killing forty-one people and then attacking the Linwood mosque, killing several more.
The gunman responsible for at least one of the mosque shootings left behind a " 74-page manifesto that he posted on social media under the name Brenton Tarrant, identifying himself as a 28-year-old Australian" according to AP News. He claimed to be avenging attacks made on Europe by radical Muslims. During the attack on Al-Noor, he live-streamed the horrific and graphic events.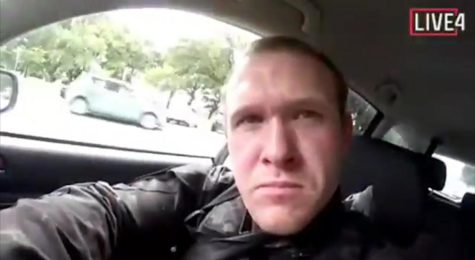 The prime minister of New Zealand released a statement including that they do not believe any more individuals were involved in the attacks. Since the perpetrator stated that the shooting was one of a series of planned revenge-based attacks, the threat level has now been raised from low to high.
Tarrant has been charged with murder and two other armed suspects arrested, though New Zealand police are unsure of how they are involved with the terrorist attack.
The gun laws in New Zealand are generally lax, requiring a gun owner to be 18 to own military-style, semi-automatic weapons and anyone deemed "fit and proper" can possess a gun. Though required to have a gun license, they are not required to register their firearms.
A member of the Islamic community, Husna Mirza was heartbroken when she heard the news "especially because as an active Muslim in [her] own community [she is] always working towards… helping other people so it hurts [her] to see that other people in [her]community… have to suffer." To combat this hate and bigotry Mirza promotes "conversation [she] truly believes conversation can overcome a lot of these close-minded and ignorant beliefs."
The world mourns as one today, we stand beside New Zealand and the countless others who have been affected by white supremacy. After the extremist terror attack, 9/11, those of the Islamic faith have been targeted and blamed for the acts of few extremists.