Big Sean and Ariana Grande reunite after four years
Hang on for a minute...we're trying to find some more stories you might like.
Big Sean and Ariana Grande reunite again four years since they split. The two celebrities split due to both of their really busy schedules as being music artists and because they were working on other projects on the side.
Ariana Grande and Big Sean were reported a week ago to have been at a studio in L.A. together and leaving in the same vehicle afterwards.
Grande has always mentioned that her and Big Sean have stayed friends after their split and that they remain on good terms. Earlier this year in her song "Thank you, Next" she brought up Big Sean and followed with mentioning, "Thought I'd end up with Sean, but he wasn't a match"  and the music video following her single she held a copy of the "burn book" book from Mean Girls and she left a side note on one of the pages saying that Sean was "so cute, so cute… & (could still get it.)"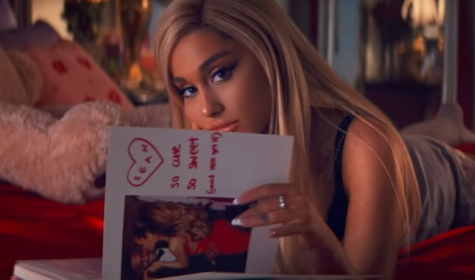 Many people on social media were surprised that the two are getting back in contact because Big Sean had just split with former R&B singer, Jhene Aiko. Many of Jhene's fans were upset with the situation since they all believed Aiko and Big Sean were always going to be together.
The truth between Sean and Aiko is that they have been split since last fall, speculations of the break up happened after Aiko posted a picture of a new tattoo she got of a dragon that covered the previous one she had of Big Sean on her arm. Following the cover of the tattoo, she released a freestyle, "Wasted Love", which had confirmed the break up between her and Big Sean. The single was released in December and the lyrics in the song were deep and very much related to her feelings about the split.
On Twitter many were upset that Big Sean and Ariana Grande are talking again, but for the ones who stayed in the know with Aiko and Sean's relationship knew that the have been split for a while already and it is no issue to restart a friendship with ex- Ariana Grande.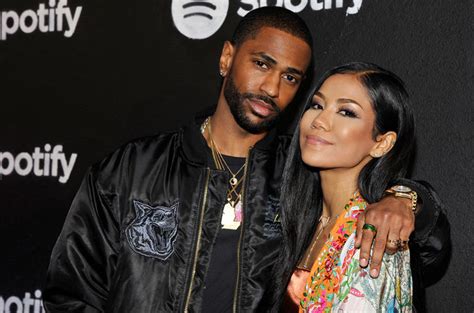 Being a fan of both Aiko and Grande, it was not hard to tell that it is normal for people move on and that you cannot be hung up on someone for too long because you have to move on further in your life to reach new goals and accomplishments and no one is in the wrong in this situation because they are all adults.
When this news broke out I spoke with Jered Tarin, and he said "Jhene Aiko is about to drop a bomb album." I could not agree with him more, but Tarin also said how "her situation is hard because she deals with many mental illnesses, drug abuse, and along with that, she has to be positive enough to raise her daughter, and it will take a real man to help her with at least one of those things."
Tarin mainly expressed that he believes Big Sean is still in that stage in his life where he does not want to commit to a serious relationship, especially with someone who has a daughter and that is in a very tough situation for someone who is unsure of their intentions.
Putting all their differences aside, everyone can just hope for the best for all of them and that they all continue working on creating good music.