This Week in Sports
Hang on for a minute...we're trying to find some more stories you might like.
As our winter sports come to an end, our spring sports are beginning. We have seven spring sports here on campus including: Boys Baseball, Boys Golf, Boys and Girls lacrosse, Girls Softball, Boys and Girls swimming, Boys Tennis, and Coed Track. As most of our teams enter or have completed their first week of league play, here is the recap of what these teams have done this week.
Boys Baseball played Norco this Tuesday and came out on top with a 3-2 win, and on Thursday they played Centennial and fell short losing 2-0. I asked junior Porter Pittman, how league play this week went and what are his expectations for the rest of league and here is what he said, "The league games this week were all dog fights to the end. We ended up coming out with a win in extra innings on a walk off double from Anthony Corrales over Norco. Trying to carry the momentum into the following game on Thursday, we played a close game all the way until the 6th inning where we couldn't hold anymore. We finished the game 2-0 with a loss. I expect our luck to turn around the rest of the season as long as we keep working, stay focused on the task ahead, and take on each day one day at a time."
Boys Golf played Rancho Cucamonga this past Thursday, March 7th, and came out on top with a 216-193 win.
Boys lacrosse lost to Hemet High School on Wednesday, March 6th by just one (4-3). Girls lacrosse played their first league game against Norco and loss 15-1. Next week boys lacrosse will play against Segerstrom High School, and while girls lacrosse plays their second league game tonight against Martin Luther King High School.
Boys and girls swim met against Corona on Wednesday, and both will meet against King next Wednesday.
Boys Tennis played against Corona on Tuesday March 5th, and Thursday they played King on March 7th.
Girls softball  was set to play against Corona High School on Thursday, but was rescheduled for Saturday due to field conditions. I asked Junior Alyssa Argo what her expectations for this year are and what seems different about this year and she responded, "My expectations for this season is to make it to CIF with my team and earn first or second in our league. This year I am most excited to play with my best friends and just the exciting feeling of league starting. This year has been different than the rest because we as a team have a drive to make it farther in league and CIF than we usually have and we couldn't be more pumped for season to start."
Track had their first league meet against Corona as well as their first league win. I asked Junior Jarman Aubry about the meet and expectations about this season and here is what she said, "Our first league meet overall was pretty good and we ended up winning against Corona. Next week we go against King so we just need to focus and get ready for that. My expectations are to PR in my events and get invited to invitationals. For my team I hope we all continue to work hard and win league and move onto CIF. I'm most excited to make new memories and spend time with the seniors before they leave!"
Last but not least our boys volleyball team played played two games this week against La Sierra and Corona, both of them being wins, here is what Junior Thomas Kendig had to say,"League is going great we are 5-0 and are looking to bring Roosevelt the first league championship, our expectations are to compete for a CIF championship and I'm most excited to play in CIF."
Mustangs, if you have a chance go out and support your spring sports this year as they continue to make us proud.
About the Writer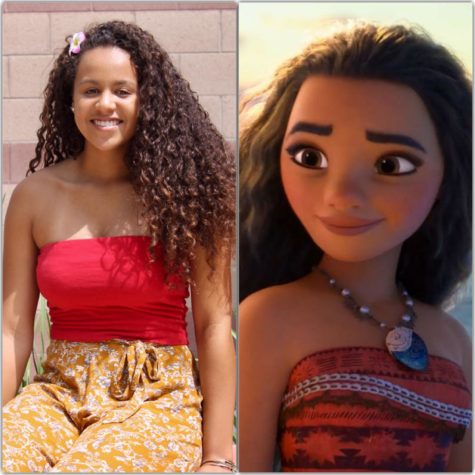 Rylie West, Writer
Make way, make way for the Roosevelt Review. I am Rylie West, a junior here at Eleanor Roosevelt High School. I joined the Journalism class here because,...