Santa Anita Racehorse Deaths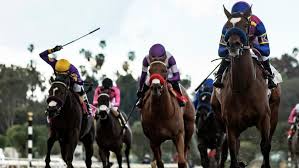 Advertisement
Hang on for a minute...we're trying to find some more stories you might like.
The Santa Anita Race Track is famous for its swift jockeys and beautiful horses. Although, recently there have been 19 recorded deaths of the racehorses. Another horse was euthanized due to an injury during Saturday's race, and an additional horse was reported to be put down this past week, bringing the number of deaths up to 21. This second most recent death follows after the park reopened their facilities after the initial deaths of the first 19 racehorses.
Spokesman for the state horse racing board, Mike Marten, says that the most recent death of racehorse Eskenforadrink, will be investigated, as are all cases within the California Horse Racing Board's facility.
It's approximated that, within the past four months, eight horses have died on the dirt during training, five have died on turf, and seven have died a race related death.
Last week, the Santa Anita racetrack closed their doors for two days because of possible soil problems, including slickness, which is dangerous for the horses to practice and compete in, causing regularly scheduled practices to be postponed a few days, when it reopened this past Thursday.
Environmental and animal activists are demanding that the racetrack shut down and investigate the deaths, as well as clear up and additional problems that could occur, before reopening their doors. People for the Ethical Treatment of Animals (PETA) say that the racetrack should work "immediately to stop this spiral of deaths." PETA is also suspicious if the facility was aware of the field conditions and forced the horses to race regardless.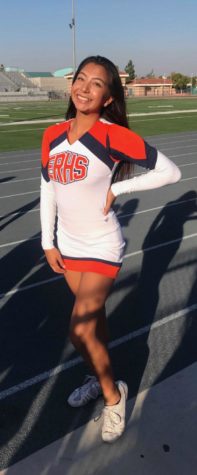 Cynthia Renteria, ERHS Junior and cheerleader, has spent her whole life around horses. When asked about her opinion on the recent deaths, she said, "The Santa Anita racehorse deaths are absolutely devastating. I know race track facilities have strict protocol on they're horses and it's important to them to keep [the horses] healthy." She elaborated saying, "However, many of the times, it's been seen that the owners of these facilities are in it only for the money they make off of race bets and they aren't interested in the actual state of the animal." When asked what she thinks would be the best way to approach the situation, she suggests that owners of the facilities should be investigated in their treatment of the animals, "as well as the vitamins and sterilizers" given to the horses to see if that is a possible addition to the problem.
About the Writer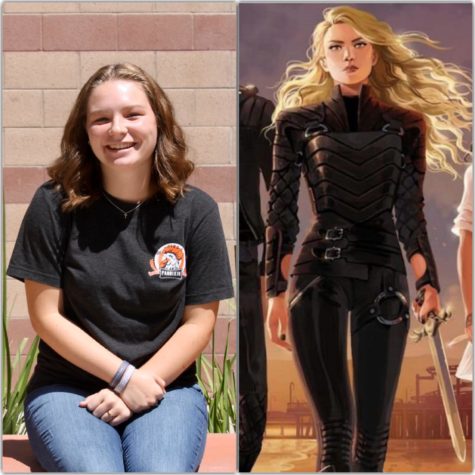 Alyssa White, Writer
Alyssa White is a Junior at Eleanor Roosevelt High school. She is a very passionate reader who loves Jesus, books, and coffee.

Alyssa chose Emma Carstairs...