The Sims 4: StrangerVille Game Pack Release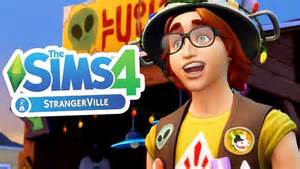 On February 26th, 2019 The Sims 4 released a brand new game pack introducing a storyline type of game mode. In this pack simmers can investigate a strange infection, interview military personnel and scientists to uncover the mystery hidden in StrangerVille's secret laboratory.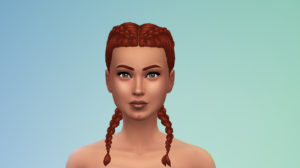 With this pack we gained "more than 100 new items in Build Mode to satisfy all of your building needs" and "more than 50 items in Create A Sim including clothing and options for Children and Adults" reports Jovan Jovic of Sims Community. The items added in build mode meet all of our scientific building needs as well as our conspiracy theorist needs. From items like Plant Containment Cells to Listening Devices, any simmer is bound to find something that suits their build styles. As for Create A Sim, we gained new hairstyles like dreadlocks, Dutch braids, and a typical military men's cut. We also were given a plethora of new clothing items that range from bohemian chic to militant and professional.
Now, typically with Sims packs (whether they are game packs or expansion packs), we unlock new careers and aspirations. StrangerVille is no exception to this rule as we unlocked the military career which can help us bypass some of the challenges faced in the gameplay. Sims start off with 26 simoleons an hour working 40 hours a week, which is pretty decent pay for a Sim's career with the added bonus of the aforementioned bypassing of challenges. As we see with pretty much all of the careers there is a branch selection choice for simmers to decide which branch of the career they want to follow. We are given the choice between the Officer and Covert Operator branches, both help the story in different ways.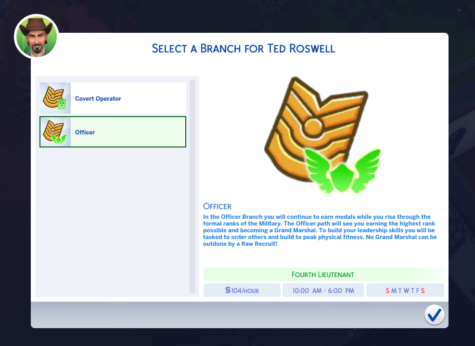 We also were given a new trait which is when "Paranoid Sims feel that danger is around every corner and that people are always talking about them. Paranoid Sims can feel a sense of security while hanging out in basements." This trait is perfectly suited for this game pack as mysterious occurrences are frequent. 
As for the new aspiration StrangerVille Mystery, it takes you through a step-by-step guide on how to solve the mystery that is StrangerVille. This aspiration starts you off by just talking about StrangerVille with other sims and (hopefully) uncovering the secrets hidden in the secret laboratory.
In total, this expansion pack is a great way for The Sims to expand their gameplay options and careers. For all of the content that we get (build mode items, create-a-sim, a new world, and more) I'm shocked this isn't a full expansion pack. Typically expansion packs are $39.99 while game packs are $19.99, you definitely get your money's worth.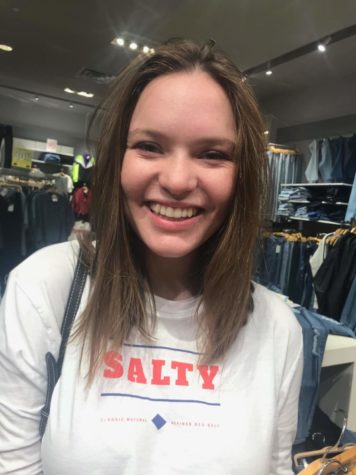 When asked, a long time simmer (she started playing The Sims 2) says "a pack like this is a cool way for players to find a storyline and do more than just create houses and go to work." She hopes StrangerVille "doesn't ruin itself by being too complicated."