Twenty One Pilots Surprises Fans with "Chlorine" Music Video
Hang on for a minute...we're trying to find some more stories you might like.
The musical duo Twenty One Pilots released a new music video on Tuesday for their fifth single, Chlorine.
The video, featuring an animated creature dubbed Ned, was initially set to premiere on YouTube on Wednesday, but was released a day early. The group "couldn't wait until tomorrow," according to the band's official twitter. The video currently has 6.5 million views and counting, despite the early release.  
The band finds a wide audience across the globe, including some of the students here at ERHS. One of these fans is Michelle Contreras, a junior. She felt that the animated creature really stuck out in the video, "but it was really good."
She was interested in the video because she felt that the band's "concepts and everything for all their videos… [are] so well thought out."
Twenty One Pilots is known for having a dedicated fan base, so naturally fans have been searching for meaning within the video. Contreras took to Twitter to see her fellow fans' thoughts, gathering that Ned might represent the fan base.
In the video, lead singer Tyler Joseph and drummer Josh Dun work together to coax Ned into a pool, filling it with some type of chemical. From what she gathers, Contreras believes that Ned might represent the fan base as the duo works hard to make him comfortable and give him what he needs. "That makes the most sense to me," she commented regarding the theory.
It seems to be loaded with symbolism, the junior admitting that she was a bit overwhelmed when she watched the video.
The track comes from their 2018 album, Trench. The album is their fifth studio album, following their 2015 release of Blurryface that propelled them to fame.
About the Contributor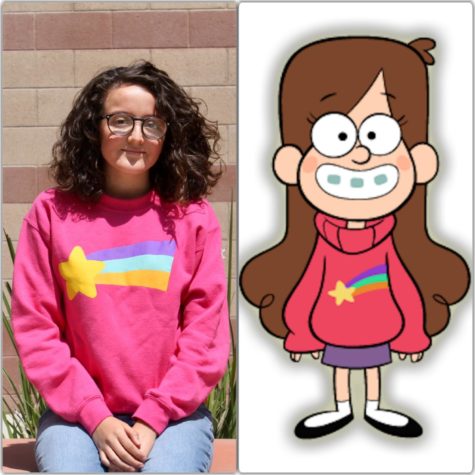 Nayeli Rubio, Managing Editor
Nayeli Rubio is a junior at Eleanor Roosevelt High School. Prior to joining her current journalism class, she has written for her middle school newspaper,...