The Lion King: Live Action
Hang on for a minute...we're trying to find some more stories you might like.
Get ready Disney fans! Awaiting for you on July 19, 2019 is the moment we've all been waiting for: a live action remake of a childhood classic, The Lion King! Celebrities as big as Beyonce (Nala), James Earl Jones (Mufasa) and Seth Rogen (Pumbaa), are working together to bring magic to the big screen for all ages to enjoy.  Live action movies that have already been released such as "The Jungle Book" and "Beauty and the Beast", have made audiences anticipate to see this new Disney classic remake.
The whole cast, especially Seth Rogen, has been more than excited about the making of the movie. "It's thrilling!" he shared. "One is because I'm a big fan of The Lion King. Two is because it's the most expensive movie I'll have anything to do with probably, so that's thrilling." Rogen explained. "Jon Favreau, the director, I've known since I was 18, is a very close friend of mine," he added. "So again, it's always exciting to get to work with people that you know well. Yeah and we're good friends. Overall it's surreal. It will be weird when it comes out." Rogen even began to explain how "intimidating" it is to work alongside singer Beyoncé.
Not only will there be great vocal acting by our favorite celebrities, the music from the original film will also be involved in the film! It has even been mentioned that the sing/songwriter , Billy Eichner (Timon) and Beyoncé wil be covering the classic single that sold over 11 million copies worldwide, Can You Feel the Love Tonight. When you hear that these talented artists will be collaborating on such an iconic song, you know it's gonna be good! Rogan and Billy Eichner have already began going through the song, Hakuna Matata!
About the Writer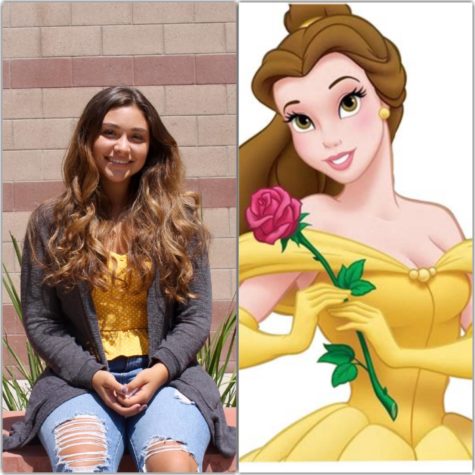 Alicia Matthews, Writer
I love writing about "the great wide somewhere" !