Los Angeles Teacher Strike
Hang on for a minute...we're trying to find some more stories you might like.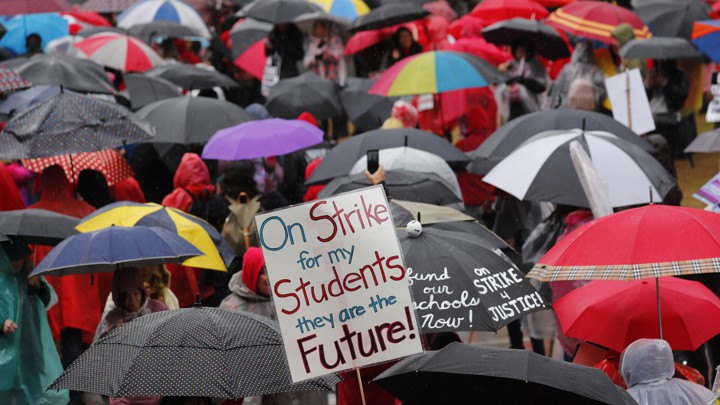 Taken by: Mike Blake
A recent protest has caused controversy around the Los Angeles county area. On Monday January 7th, teachers from the Los Angeles school district began a protest to reduce the amount of students in a class and hire more nurses, counselors and librarians.
Due to the high demands according to the Los Angeles school district officials claim to not have the money to meet the level changes the union wants. Although there are several teachers on strike, the school district has assured students along with parents that classes will continue with highly educated teachers.
Negotiations to fix these issues began to arise in early 2017 between United Teachers Los Angeles and the district. Since the time on, the issue had dragged for nearly two years. Leaving teachers no other choice than to try and fix the situation by going on strike. The Los Angeles District has nearly $2 billion in the bank, and because of this there is high demands that they spend their money to fit the needs of schools and teachers.
Many teachers have their own options on the situation. "What you're seeing with unions is real enthusiasm and a belief that you can actually be successful,"  states Robert  Union,  "The educational sector is rife with deep grievance and frustration, but there's now a sense that you can actually win." As you can see these teachers are fighting and doing all they can to make a better school system.