Merry Commercialism
Hang on for a minute...we're trying to find some more stories you might like.
Christmas, the season of giving, a holiday that's sure to turn even the gloomiest of days bright and warm. Christmas is an absolutely singular holiday: there is nothing else like it which contributes to the some 2 billion people who celebrate it worldwide. It's become such an ingrained part of modern culture that even people in nations with little or no Christian history or tradition are celebrating it in increasing numbers.
I speak for many when I say it's hard to not enjoy Christmas, whether its spent snuggling by the fire with a cup of coco, watching Christmas classics on the couch with family, or just basking in the iconic songs and festive lights, the holidays are often what many look forward to each year. However there are also many who often tend to stray away from the hustle and bustle of Christmas, completely disregarding the holiday.
So what's up with this? Why would anyone not want to celebrate Christmas like nearly everybody else?
Something many people in our generation fail to acknowledge is that Christmas is driven by commercialism. From gift wrapping to Christmas trees, department store Santa's and beyond, what started as a religious holiday has taken on commercial significance. Entrepreneurs, marketers and businesses large and small have certainly all played a role.
Christmas is so big, that it plays a key role in the economies of many nations. In the US retail industry, the day after Thanksgiving is commonly known as "Black Friday"-not because its bad, but because this marks the beginning of the Christmas shopping season and stores that have been "in the red"-operating at a loss all year-suddenly see their sales shoot up so fast they are now operating in the black (at a profit). Black Friday stemmed from the tradition of department store parades sponsored around Thanksgiving that were meant to kick off the holiday shopping season and push consumers into stores. The marketing system is the fuel for the commercial train that we know and love as Christmas.
Even the iconic jolly St. Nick we all grew up with around the holidays has grown into one of the biggest worldwide commercial figures. Over time, advertisers for large brands in the Victorian era needed an effective way to advertise toys and other holiday products. according to information from Historic UK, They needed a face of their products, a representative. Marketers began to portray Santa as a spokesman, overusing his image in ads and store decorations while simultaneously losing the true meaning of the original figure. Unfortunately, this trend has only grown over the years and has become one of the biggest methods advertisers use for profit. One of the most known and beloved ad-Santa comes from is Coca-Cola, which started featuring him in the 1930's. Coca cola's conversations staff states, "Archie Lee, the D'Arcy Advertising Agency executive working with The Coca-Cola Company, wanted the campaign to show a wholesome Santa who was both realistic and symbolic."
Growing up as a kid, I was fortunate enough to receive lots of toys and presents from my parents  and Santa, decorate my house with lights, and just bask in what I thought was Christmas. While it is true, these are all aspects of the holidays, they often blind us from what the "true meaning" of Christmas is. Many of us, myself included, may have believed that the commercial aspect is what makes Christmas real, but the true meaning of Christmas is the love we share with ourselves, and most importantly others.
About the Writer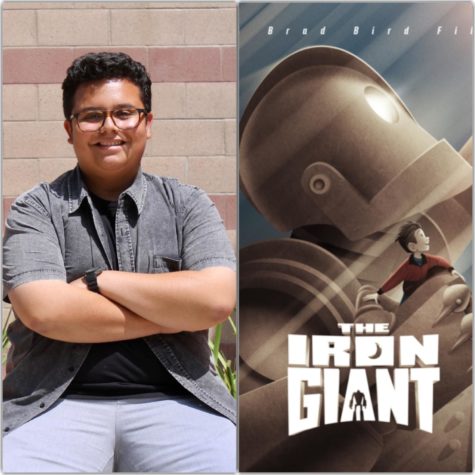 Robert Gonzales, Writer
My name is Robert Gonzales, I am a junior at ERHS and I chose to be a staff member of the journalism team because I am able to interact and coordinate...