Is Assassin's Creed Odyssey Really Assassin's Creed?
Hang on for a minute...we're trying to find some more stories you might like.
Assassin's Creed Odyssey is one of the most popular games to play of 2018, with an rating of 9.2 on IGN.com (Imagine Games Network Entertainment Inc), and a 90% liking from PC gamers. So much so, that Ubisoft, ( the developers of the Assassin's Creed Trilogy ), is considering the idea on making Assassin's Creed Odyssey playable for the Nintendo Switch. With the best graphics, weapons, character customization, and historical accuracy; Assassin's Creed Odyssey has taken the next step in the gaming community. And with what the Season Pass for Assassin's Creed Odyssey is delivering, there's no doubt that Ubisoft will continue the Assassin's Creed Trilogy after Odyssey.
   However, with all of this being "good news" for Ubisoft and the gaming community, there have been debates regarding whether or not Assassin's Creed Odyssey is really an Assassin's Creed game. So far, the gaming community has said that Odyssey is not an Assassin's Creed game; and does not carry any traits of any of other previous Assassin's Creed games. Yet ,the Assassin's Creed Odyssey only continues the timeline of the present of the Trilogy.
   If this is true. Then why call Assassin's Creed Odyssey an Assassin's Creed game? The answer is that Ubisoft wanted to take a different approach with Assassin's Creed gameplay and mechanics, and wanted the players to make their own decisions in the game. Essentially making their game into an RPG, A.K.A a role playing game.
   Ubisoft has informed users in the past that Assassin's Creed Odyssey takes place before Assassin's Creed Origins; a game that explains the story line of the beginning of the Assassin Brotherhood. Still though, if there are no assassins and Templars in Odyssey, plus to mention no main character as an Assassin or a Templar; then why call it an Assassin's Creed game? The main character you play as, no matter what gender you pick, is a mercenary whose only goal is to seek revenge.
   "Ubisoft turned Assassin"s Creed to "Mercenary Creed". Menes the Creed."
About the Writer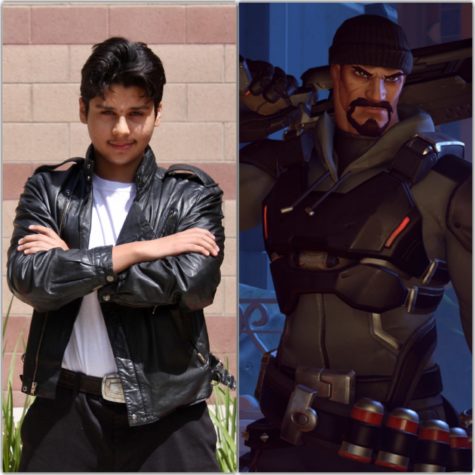 Marc Molina, Writer
Hello, my name is Marc Molina. I am sixteen years old and in my junior year at Eleanor Roosevelt High School. My favorite color is dark blue. I enjoy...