Celebrity Houses Burned by the Wildfire

Hang on for a minute...we're trying to find some more stories you might like.
With the devastating effect that these wildfires are having on many people's lives, we tend to forget that celebrities are just like us and aren't exempt from the same horrors that everyday people experience. With the raging fires growing stronger, many celebrities are in the process of losing their homes and belongings.
Actor and producer Gerard Butler's Malibu home was burned down to ashes, and he posted his heartbreak on Instagram with a post captioned, "Returned to my house in Malibu after evacuating. Heartbreaking time in California. Inspired as ever by the courage, spirit and sacrifice of firefighters. Thank you @LosAngelesFireDepartment. If you can, support these brave men and women at SupportLAFD.org."
Another celebrity's home that was destroyed was Robin Thicke and his wife April Love. The previous day he posted photos of smoke near their home in Malibu. Thicke captioned his Instagram post saying, "Our house is somewhere in there. I'm so sad but so thankful we all made it out safe. Praying for everyone in Malibu, our city is up in flames."
With this raging fire, there also comes a lot of fear and uncertainty. Many people fled even before the fire was close to their homes. People who have lost everything try to find comfort in the people around them. The firefighters have shown so much strength and compassion dealing with this fire, but also dealing with the devastated people who have lost everything.
Another celebrity pair who lost their home was Kim Kardashian and Kanye West.  Kim Kardashian posted a picture of her and her niece and said, "Trying to get my mind off this fire and snuggling with my niece, we are all safe and that's all that matters."
The Roosevelt Review went asked people's opinions on this wildfire, and several students were devastated about the recent tragedy. Luna Huitron, a senior  here at ERHS expressed that "This fire has been very devastating for a lot of people, but the way everyone has came together is unbelievable."
Ryan Sullivan, also a senior, said that "This fire has been absolutely insane and I  cant believe this is happening."
Stay safe and stay informed Mustangs!
About the Writer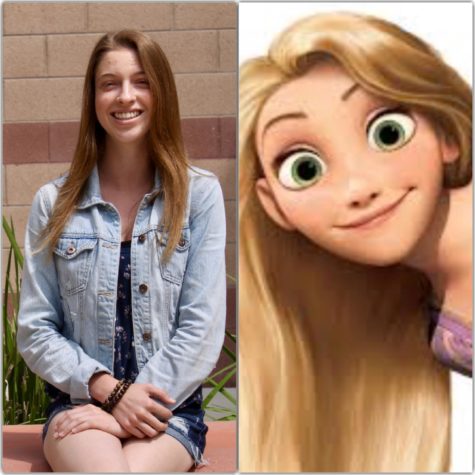 Audrey Simanton, Writer
My name is Audrey Simanton. From an early age, I really knew I loved writing. I had the motivation to always write new stories. I am so excited to have...