Ariana Grande's Newest Single "thank you, next"
Hang on for a minute...we're trying to find some more stories you might like.
On November 3 Ariana Grande released her newest single "thank you, next." A few days after Grande released her single, she released the lyric video on Youtube, which instantly became the second most trending video, second to another one of her songs called "Breathin."  
In her song, she begins by stating,
"Thought I'd end up with Sean
But he wasn't a match
Wrote some songs about Ricky
Now I listen and laugh
Even almost got married
And for Pete, I'm so thankful
Wish I could say, "Thank You" to Malcolm
'Cause he was an angel"
The purpose of Grande's song was to describe what she has learned from her exes, given the fact that Pete Davidson, her latest ex boyfriend, as well as her ex fiance recently called off the engagement. On top of the fact that her ex boyfriend  Mac Miller recently committed suicide and the media turned to Grande to blame her for his passing. She also mentions her past ex's Sean, and Ricky but her tone while describing them is a lot less sentimental and serious.
Grande's fans immediately begin to talk positively about her song via Twitter. Some of the lyrics from the song included "One taught me love, One taught me patience, One taught me pain" which go to describe Sean, Ricky, Pete, and Mac. The lyrics began to be talked about through twitter, and even brands like the makeup brand, Fenty, by Rihanna have used them to describe their products.
I went around our ERHS campus to see if our students felt positively about Ariana Grande's song as well as what they believe her purpose in making this song was.
I asked," Have you listened to "thank you, next" by Ariana Grande? If so, how do you feel about it? Why do you think it has jumped to the top of the charts, more specifically the top of billboard charts? Why was this song so significant?"
Maddie Thompson, a junior here on campus, responded and said, "Yes, I have heard it. It brings my mood up and it's catchy. I think it jumped up on the charts because for one it's catchy and I think a lot of people could relate to what she has gone through. It talks a lot about how you gotta love yourself and that she's gotta forget about her past relationships and learn to depend on your ex and not hold a grudge with your toxic or just past relationships, so therefore a lot of people would listen to it and it spread fast and it's relatable and inspirational so it has jumped the charts."
Alyssa Argomaniz, also a junior said, "Yes I have heard her new song. I really like the song and the message behind it is nice. I think this song has jumped to the top of the charts because Ariana recently lost one of her exes Mac Miller who she was really close with and she speaks about how she is grateful for him as well as her other exes because they all taught her something. I think this song is so significant because Ariana is teaching people that everything in life is a lesson and you should always look on the bright side and learn from your past."
So Mustangs, next time you go to listen to music, listen to "thank you, next" by Ariana Grande and ask yourself the significance behind the song.
About the Writer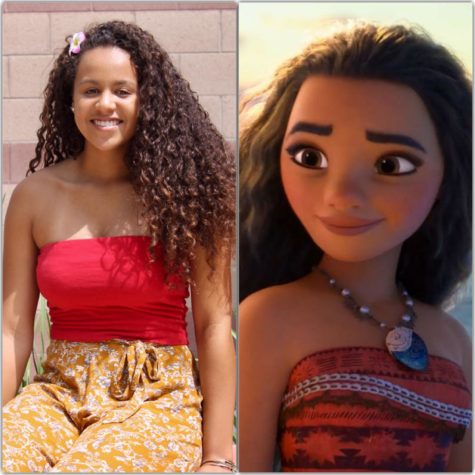 Rylie West, Writer
Make way, make way for the Roosevelt Review. I am Rylie West, a junior here at Eleanor Roosevelt High School. I joined the Journalism class here because,...