Riverside Town-hall Featuring Julia Peacock and Philip Falcone
On November sixth, candidates all throughout the states were gearing up for the last few meters of the midterm elections.
In California, running against the incumbent Ken Calvert was Julia Peacock; a school teacher, a mother and most importantly a normal person battling to be in Congress to represent the 42nd district of California.
She announced her campaign when protesting on a Calvert fundraiser after he told her and a group of his constituents that he "has won enough times and he no longer needs to speak with people that disagree with him." In a heated speech, Peacock condemned Calvert, and announced her candidacy on accident and has been running for Congress ever since.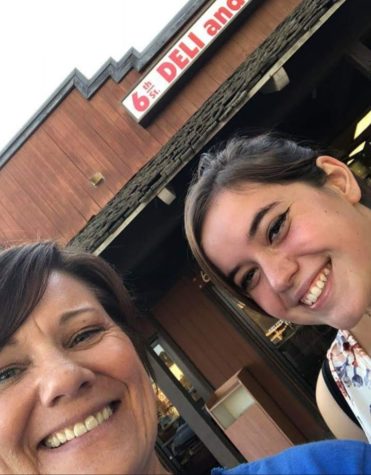 Philip Falcone, on the other hand, doesn't have local elections until June of 2019, the off year in federal elections. Running for City Council in Ward 1 of Riverside, Falcone hoped  to win a nonpartisan seat in the local government to make better changes for education. He hoped to bring a voice to Riverside's local government that needs to be heard; young people.
For a city with the median age being around 31 years-old, Falcone intends to be one of the only people serving on the city council that can truly represent the population of Riverside. When asked about attending meetings like these, Falcone "gladly accepted the invitation to share my perspective because [he believes] it is vital to make young people aware of the young candidates running for elected office."
Both candidates were invited to a town-hall hosted by March For Our Lives and were able to answer questions asked by a panel of concerned students. The questions ranged from gun control to health care to infrastructure within the 42nd district of California and Riverside. Peacock is a known supporter of gun control; background checks, safety training, and no military grade weapons with civilians.
Falcone believes in keeping guns away from those professionally deemed "too mentally ill" and keeping weapons out of reach of children.
When asked about education, they both fight strongly for better education funding and funding spent wisely. They both advocate for better options for students more interested in learning about other ethnicities and their histories. Peacock has mentioned the erasure of crimes Americans have committed against their own people, like slavery being called "migration" in Texas and Alabama history textbooks.
It's safe to say that both candidates hope the best for their district and the city's safety and education. To contact Philip Falcone's race for City Hall, visit falconeforward1.com and to contact Julia Peacock's campaign go to http://peacockforcongress.com/contact/