National Bullying Prevention Month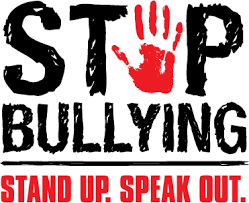 Hang on for a minute...we're trying to find some more stories you might like.
October is National Bullying Prevention Month, and this past Wednesday was the official awareness day celebrating unity against bullying.
Bullying is a global problem that people of all ages face around the world. Some people experience bullying in person or even online, which is called cyberbullying. People are bullied for a variety reasons: for the way they look, their beliefs, where they grew up, their financial status, and even if they have a disability.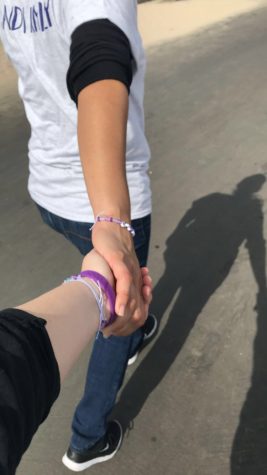 ERHS Unity Club is known for their acceptance of all assortments of people, regardless of personal differences. The club's slogan is a famous quote by Gandhi, "be the change you want to see in the world." Their main goal is to give love and
acknowledgement, and they have been quite successful in their spread and awareness of heavy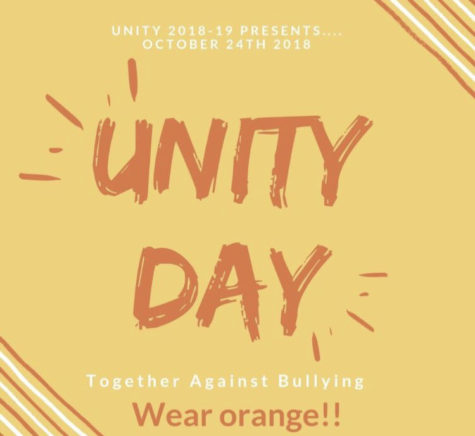 topics such as bullying. The club participated by wearing all orange in show of their support of bullying prevention.
Members of Unity have been personally affected by bullies and shared some of their stories. Senior, Amber Muñoz, talks about how she was bullied in middle school and that she overcame it by "putting [her] energy into something positive." Often times, when focusing on more positive aspects in life, dealing with difficult situations in life is easier. Regarding National Bullying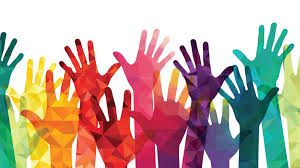 Prevention Month, Amber expressed her support by saying, "I think it's good that bullying is getting recognized as a problem. I feel that bringing awareness will hopefully make people feel less alone and encourage people to speak up."
The main goal of National Bullying Prevention Month is to bring attention to a common issue nearly everyone can relate to. With the awareness, people who have experienced similar altercations are now able to relate with one another, and a community is built out of a large group of people who have undergone comparable problems.
About the Writer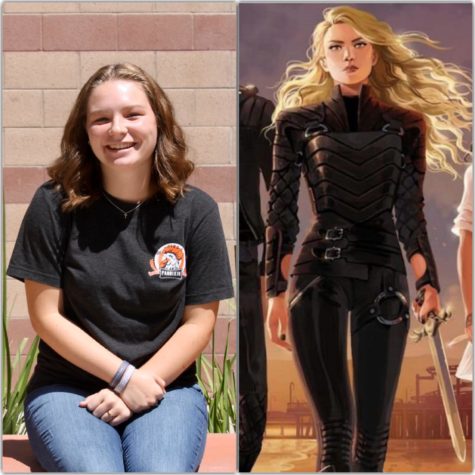 Alyssa White, Writer
Alyssa White is a Junior at Eleanor Roosevelt High school. She is a very passionate reader who loves Jesus, books, and coffee.

Alyssa chose Emma Carstairs...