March For Our Lives Rally
On February 14th 17 students and staff members were shot and killed in Parkland, Florida at Stoneman Douglas High School. This day sparked a movement for gun law reform, survivors of the shooting rallied together to engage in peaceful protests to get the country's attention. Since the very first protest, there have been over 800 other March For Our Lives protests, one of which was in Corona, Calif.
Citizens of the 42nd district of California banded together on the 15th of September to address their concerns with Representative Ken Calvert. In this rally, concerned individuals read moving letters to Calvert in front if his City Hall office. One student even pointed out Calvert's voting record and how he accepts the most NRA money than any other California representative. Though Ken Calvert refused to make an appearance at the rally, attendees wrote letters to the congressman that they hope he takes the time to read.
March For Our Lives brought the parents of Joaquin Oliver to give a passionate speech about losing their son and how they cope with it every day. Manuel Oliver, the father, helped design a beautiful sculpture that touched the hearts of those attending. The name of the sculpture is "The Last Lockdown" a name fitting for the fear of many students when it comes to drills.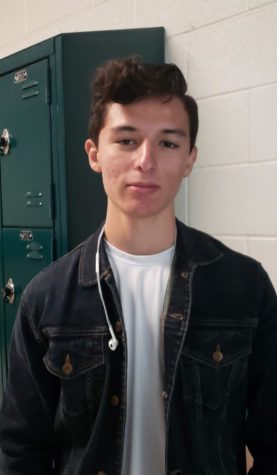 One of the students who helped set up the rally, Aaron Andrade,  has this to say about the purpose behind the March For Our Lives organization; "we want to actually step up for California, making sure the people are safe…" This mindset is often shared throughout individuals in school who fear for their lives every time they come to school. Andrade also thinks "the people of California should not live in fear, especially the children."
On Sunday, September 23rd at 3 pm there will be a concert held at Ramona High School. Performance groups like Riverside Resistance Revival Chorus, El Santo Golpe, Rocky Peter and more will be performing in "The Concert Across America to End Gun Violence." Admission is free to this event and they hope to see you there.