The Iran Nuclear Deal
Hang on for a minute...we're trying to find some more stories you might like.
Recently in Iran, the Supreme Leader, Ayatollah Ali Khamenei began to develop a nuclear weapon.
The P5+1, which consists of The United States, The United Kingdom, France, Russia and Germany, was concerned by this development.  According to the BBC, "Iran insisted that its nuclear programme was entirely peaceful, but the international community did not believe that.
With the P5+1's doubts, Iran agreed to limit their nuclear activities and allow inspectors to come look at their sanctions. This deal is called "barnāmeye jāme'e eqdāme moshtarak" or it is also known as "B.A.R.J.A.M." The Nuclear Deal released about $100 Billion in previously frozen Iranian assets.
I asked three people if they knew about the Iran Nuclear Deal, and two of them said they did not know anything about it. The other interviewee, Erick Benas, stated," I did not know about the Iran Nuclear Deal, but I have heard about other Nuclear Wars around the world. I know there is one going on right now in Pakistan and Germany, but the United States does not know what to do yet. They do not know if they want to help their allies or sit back because they do not want to be involved in the war."
Although most students do not know much about this nuclear deal, they should definitely look into it. This year, "President Trump declared on Tuesday that he was withdrawing from the Iran nuclear deal…" according to The New York Times. President Trump withdrawing the United States from the deal can impact us crucially because it could lead to Iran retaliating against the United States. Was that a smart decision that President Trump made?
About the Writer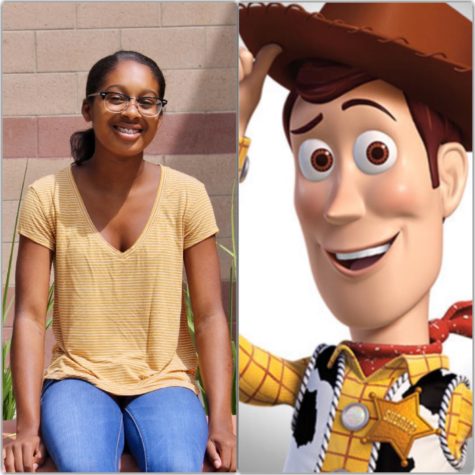 Aurielle Whitehead, Writer
Howdy y'all, my name is Aurielle Whitehead and I relate the most to Woody from Toy Story.  I relate the most to Woody because I am loyal, selfless, courageous, and adventurous.  I am very loyal to my friends and would do anything for them. I put my loved ones and friends before myself all the time.  Even though I have my flaws, just like Woody, I am not afraid to comfort or confront my friends with care.