Up and Coming: Matt Maeson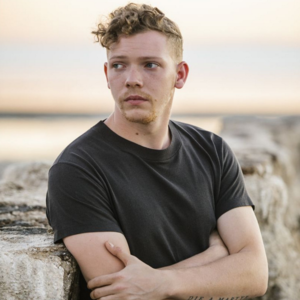 Matt Maeson, a lesser known singer/songwriter of the indie genre has recently been receiving attention.. His experimental sounds and thought-provoking lyrics bring a new taste to the mainstream music influence.
At the young age of 25, Maeson has released two EPs and several singles. His first EP was released through Neon Gold and Atlantic records with the title "Who Killed Matt Maeson", and a second EP called "The Hearse", each with six songs. His music carries a sense of longing for some lost love he's had in his life, especially in the song "Tribulation" which he sings about his lifestyle not being compatible with the individual he loves. Maeson gave his fans a taste of his softer side with a few "stripped" versions of some of his more popular hits. These versions took his alternative edge down a notch and introduced a more down to Earth tone, uncovering the depth of his lyrics.
Taylor Berg, an ERHS sophomore was asked to describe Matt Maeson's music and she said  "if you listen to the lyrics it's sad, but most of the songs have an upbeat sound. If you listen to the stripped versions though, you can really hear that what he's singing and understand it better." When asked to give recommendations, Berg suggests "Cringe – Stripped" when needing something sadder, and "Me and My Friends are Lonely" for a lighter mood.
Maeson is performing at the 10-year anniversary party of the record label, Neon Gold, along with several other artists.