17-year-old Brazilian Baseball Player Set to Play for the Toronto Blue Jays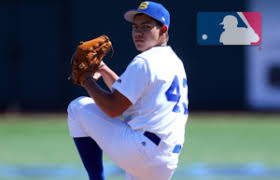 Brazilian baseball player by the name of Eric Pardinho has been drafted into the Toronto Blue Jays MLB team at the age of 17 and has become an instant millionaire.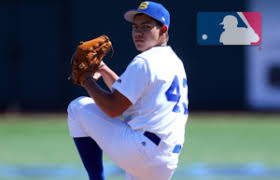 Over the time spent practicing and growing as a player, he was able to achieve a killer 96 MPH fast pitch. He was also club prospect ranked No.7 and was No.6 on the Top 30 International Prospects list on MLB.com. At the time, back in 2017, he had just signed a 1.4 million dollar contract with the Toronto Blue Jays.
In 2016, when Pardinho was 15, he pitched for the country's World Baseball Classic qualifier. It's quite easy to say that baseball is his specialty. Though he speaks two languages fluently, Portuguese and Spanish, he says that his dominant language is baseball, which he speaks all day every day.
Growing up in Bastos, Sao Paulo, Pardinho has always been passionate about the sport. Growing up in Brazil with parents of Japanese background, Pardinho learned some Japanese baseball techniques and skills. These developing skills started when he was 12 and ranged anywhere from fundamentals to pitching fastballs.
The move from Brazil to The United States was not an easy one. From his home to the airport was a six-hour drive. Then the flight to Washington D.C. was another 12 hours. Once landing, it would be another 4-5 hour drive before Pardinho would find himself in West Virginia in Bluefield where he currently resides. Pardinho gave his standpoint on his new life and how he has been adapting. He says, "It's been a very positive experience. I have learned a lot of new things, and I feel like I'm progressing…it's been fun and I'm adjusting."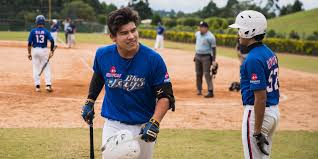 The talented player said in an interview with Jesse Sanchez that he thinks "baseball in Brazil is going to grow a lot in the next 10 years and be a big producer of talent." If baseball does end up growing in Brazil, we can hope to see more Brazilian players than the 16 in minor leagues and the 4 major league players.