What are you doing for Summer 18?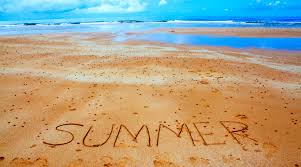 Hang on for a minute...we're trying to find some more stories you might like.
Summer is approaching quickly and that means so is the end of the school year. It has been a very long school year for most of us( especially my Seniors), and we are ALMOST FINISHED! Everyday we get closer and closer to June and we need to live it up during the summer time.
College is going to be a very interesting and exciting experience for most of us, but that also means we are leaving some of our closest friends. This Summer should be all about spending time with your loved ones and making great memories with them, because soon you will be meeting new people. Go to the beach, go shopping, get a summer job and make that money, travel maybe, do something you think would benefit you in some way.
I am attending a summer program at the college I am going to, Cal State Dominguez Hills, and I am excited to meet new people and get a feel for the school. I feel like this summer is going to be different because we are getting older and actually have priorities to worry about, it is going to be different.
I wanted to know what you guys have planned for Summer 2018, so I spoke to seniors who are getting ready to graduate and prepare for the future. Senior Azariel Ageypong says, "Senior year is coming to an end, and I plan on working on my music with my friends for the summer." Also, Another senior I spoke with, Chris Ruiz says " I will also be working on my music and plan on meeting new people."
Summer 18 is all about having fun and figuring out what we want to do with our lives. Let's make the best out of it and live it up to the fullest no matter what.