Nordstrom Rack Wrongly Accuses Three Black Teenagers of Theft
Hang on for a minute...we're trying to find some more stories you might like.
The head of Nordstrom Rack plans to meet with three black teens who were falsely accused of stealing from one of the retailer's locations in suburban St. Louis. Mekhi Lee, Dirone Taylor and Eric Rogers II were shopping for prom clothes when they started noticing several of the employees watching them and following them around the store. Every action they took was monitored.
During their search, a customer in the store called them punks and allegedly asked them, "Are your parents proud of you for what you do?"
In defending themselves, the three say an altercation broke out between them and the customer, and a store management stepped in. "I knew it was coming, but at the same time, I was feeling embarrassed, agitated, mixed emotions with the whole situation because I know we didn't deserve it," said Taylor.
While in the store, the boys did purchase something. They say they did it to prove a point. "We made the purchase to show them that we're equal and we didn't have to steal anything," said Rogers.
As they were leaving, Brentwood police apprehended them in the parking lot. They were told the store had accused them of theft. After an investigation, in which the boys showed the receipts to prove they did not steal anything, the police let them go without charges.
The St. Louis NAACP says it is getting involved and wants to work with Nordstrom Rack President Geevy Thomas on how he will handle the employees.
Nordstrom Rack, which didn't immediately return a request for comment, told local media that Thomas reached out to the teens' families to set up a meeting.
"We didn't handle this situation well, and we apologized to these young men and their families," the company said in a statement. "We're enhancing our internal practices and trainings to help ensure this doesn't happen again. We want all customers to feel welcome when they shop with us, and we don't tolerate discrimination of any kind."
About the Writer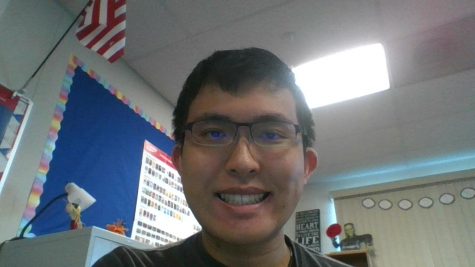 Rich Wang, Staff Writer
Hello. I'm a senior at ERHS. As I am in the class of 2018, I will no longer be a member after the 2017-2018 school year is over, so I'll do the best I...