A Robot For The Lonely
Hang on for a minute...we're trying to find some more stories you might like.
The amount of people living on their own has been increasing in the U.S. as well as other developed countries. For those who face loneliness it can be a terrible thing to deal with, but Korean researchers from KAIST and Yonsei University have come up with an interesting, and quite cute, possible solution.
This is Fribo, a Korean robot designed to relieve the loneliness endured by the younger generation who live alone. This cat-like prototype is aimed towards reconnecting those who feel isolated with the outside world.
Fribo functions by listening to the sounds around it. Not so much the conversations you are having, but domestic sounds such as cleaning and cooking, or even turning on lights. If Fribo has detected a sound it can then alerts your friends (that also have Fribo, of course) by saying "your friend opened the fridge. I wonder what they will get" for instance. The friends who receive this message can respond by texting the group chat or by knocking twice near Fribo-who will then pass on the direct message, "what are you doing? (Friend) is curious!". A friend may also respond by sharing approval by clapping three times. So for example if a friend has been notified that someone has come home, the person who received the message can clap three times to send them a "welcome back".
The idea behind it was simply to connect those who live alone with a type of network where they truly aren't lonely anymore.
When asked if she would ever purchase one of these, junior Giuliana Berman said she "would not get it" because "it would make things to convenient for me. If I needed to expand my social circle, I would want to go out and do that myself".
About the Writer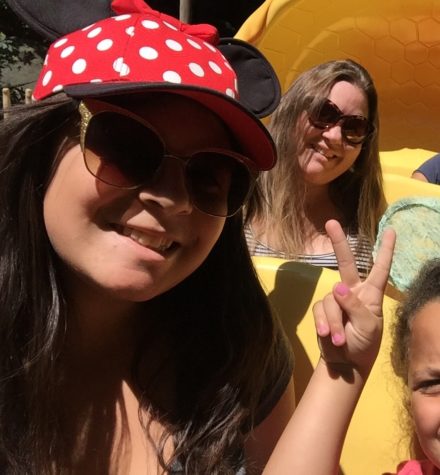 Jessica Jones, Staff Writer
Like the sun rises to light all paths, yet blinds and agitates those caught in its heated glare, I am the bright warm light that heats a cooled ocean.

I...