Zuckerberg Grilled by Congress
Hang on for a minute...we're trying to find some more stories you might like.
Facebook CEO, Mark Zuckerberg, was given an assessment of questions by hundreds of lawmakers on Monday and Tuesday.
Zuckerberg made a comment regarding the fact that if Facebook cannot protects its users data, the company doesn't deserve to serve its clients.
This all came to be when news broke out about a data firm called Cambridge Analytica supposedly had ties to Donald Trump's presidential campaign.
Reports say that Cambridge Analytica accessed 50 millions Facebook users information without them having knowledge of what was occurring.
Initially, the data was collected by a professor, Facebook claims, for learning purposed and everything aligned with Facebook's policies.  Following that, the information was shared and given to third parties, which included Cambridge Analytica.
Jenny Tong, a senior at Cypress High School states, "It's unbelievable that Facebook is essentially getting away with this scandal."
Due to this, almost $50 billion worth of stocks from Facebook fell this week which lead to politicians calling for Zuckerberg to testify.
On top of that, the company is facing lawsuits from investors and everyday users.  A "delete Facebook" movement is also taking place.
Miss. Tong also claimed that, "As a Facebook user myself, I am getting ready to delete my account since I no longer trust the application."
With all of the problems Facebook is now facing, Facebook is taking steps to solve the issues.  One resolution is to remove access from all apps a user hasn't touched or opened for a minimum of three months.
Within the next month, a tool will appear at the top of all users News Feed that will revoke users from giving apps permission to access their data.
At this point, Zuckerberg has made it clear that Facebook is "working with regulators" to investigate the Cambridge Analtyica issue.
Zuckerberg took full responsibility for what happened on Facebook's platform and said his company will learn from this experience.
About the Writer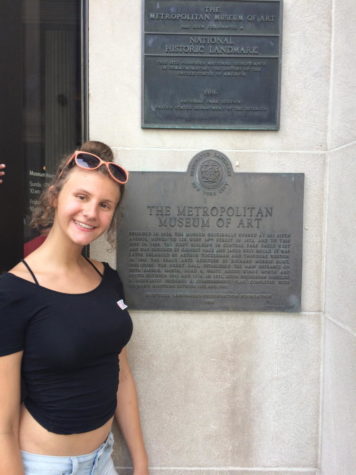 Maddie Gorrie, Journalist/Editor
Hello!

Writing has always been a large part of my life and as a senior at ERHS, I want to be able to explore all of the ins and outs of our school....