National Guard is to be Stationed at US Border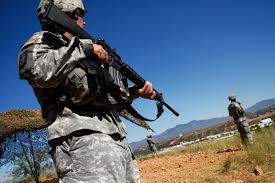 Hang on for a minute...we're trying to find some more stories you might like.
Texas, New Mexico and Arizona have announced a combined 1,588 Guardsmen to support President Trump's new border security mission. Nearly 700 of those troops have already deployed to the border, with the remainder expected to arrive later this month. California is the only border state that has not announced a deployment of its National Guard to the US-Mexico border.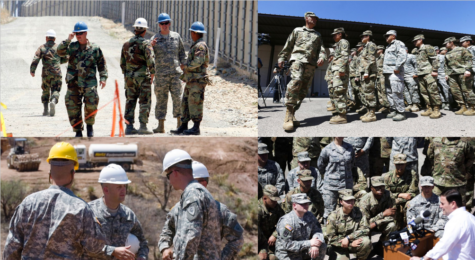 On Monday, the Pentagon offered new details about the activities National Guard troops would perform while deployed by Trump to the US-Mexico border. They will provide air support through drones and light, medium, and heavy-lift helicopters, Lt. Col. Jamie Davis, a Defense Department spokesman, said in a statement to The Washington Post. They will also help maintain roads and other infrastructure, clear vegetation and assist with facility maintenance, in addition to operating surveillance systems, including cameras and blimps, Davis said.
Describing the mission as a support role for the Department of Homeland Security, Davis confirmed that the troops won't necessarily carry weapons. "National Guard personnel will only be armed for their own self-protection" Davis said, adding that it would only be "to the extent required by the circumstances of the mission they are performing."
On Monday, Arizona Gov. Doug Ducey sent 225 National Guard personnel to the Tucson and Yuma Border Patrol sectors. He planned to deploy an additional 113 troops Tuesday. Texas, which already had National Guard troops along the border, deployed additional forces over the weekend. New Mexico has not mobilized any troops but stated plans to participate in the mission. California, the only state bordering Mexico with a Democratic governor, said Gov. Jerry Brown continued to review his options.
About the Writer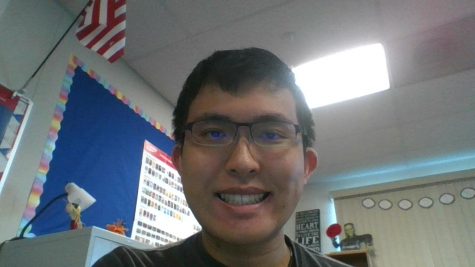 Rich Wang, Staff Writer
Hello. I'm a senior at ERHS. As I am in the class of 2018, I will no longer be a member after the 2017-2018 school year is over, so I'll do the best I...