Inklings and Octolings Are Back! – Nintendo's Splatoon 3
After five years, we're jumping back into the ink!
April 8, 2022
The world of inkings and octolings just got crazier.
Recently, Nintendo announced a Splatoon 3 along with videos featuring new weapons, customization options, enemies, and a new city.  Though the exact release date is unknown, the game will most likely come out in the summer of 2022. Isn't this ink-tacular?!? (laugh at my pun please)
For those who don't know, Splatoon is a multiplayer game that allows you to shoot with colorful ink, but that's not all – you play as an inkling, a half-human and half-squid avatar, that can transform into a squid at any moment. There's different modes you can choose from, which makes the game harder to put down. If you played Clam Blitz, that's a different story…
What do we know about the release so far?
Weapons
The weapons play a big role within the game series. We have the basics like the Dynamo Roller (a paint roller) to fling great amounts of ink at enemies, or the Inkbrush (a paintbrush) to maneuver the battlefield quicker. With Hisashi Nogami as the creator, we can definitely expect some crazier weapons like: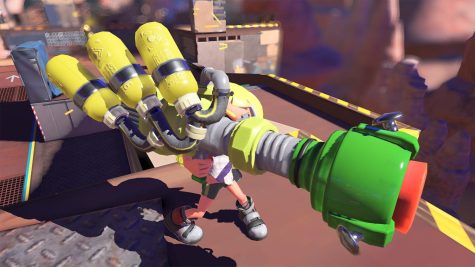 A modified weapon from Inkopolis, the Trizooka! This funky weapon will allow you to shoot three times at once and can be fired three times in total for each use.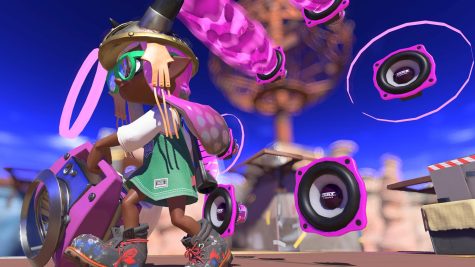 The Killer Wail 5.1! Doesn't this weapon look familiar?! As a modified version of the Slosher (basically a bucket), it features floating speakers that produce shooting lasers. As a bucket user from the previous games, I'm most excited to try this weapon out. You'll definitely destroy your enemies with those killer beats!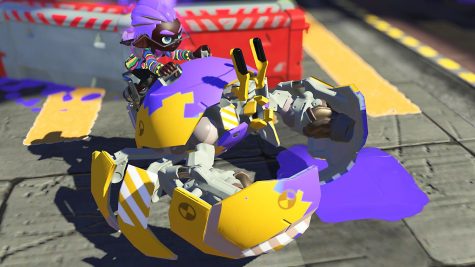 Now what is this interesting contraption? The Crab Tank is a special weapon that the player rides while shooting out ink. In the trailer, you can roll in a ball form and then BOOM! You're a killer crab! I'm also pretty excited to use this weapon because it's definitely a new twist within the game.
Customization
Unlike the previous games, Splatoon 3 will allow the player to choose whether they want to be an octoling or inkling. If you're into creating cute avatars like me, then you won't be disappointed with the new customization options. It features more skin tones, eye colors, leg-wears, and the thing we've been wanting the most; more hair choices! Fans love how Splatoon 3 is branching out to become more diverse for its players. It doesn't stop there either. We get a "Smallfry" that's also customizable! It's an adorable addition to the game that many will enjoy.
"I cannot wait to see what else it is," Youtuber, The Negus Corner, said in one of his Splatoon 3 videos. "You see all these characters in Monster Hunter that they just for some reason cannot get dreads right – you see it all the time… You have Splatoon with customizable characters that will be able to have different looks. Representation matters and it always will. Somebody is looking at this and some kid looks at this like 'Yo, they look like me.'"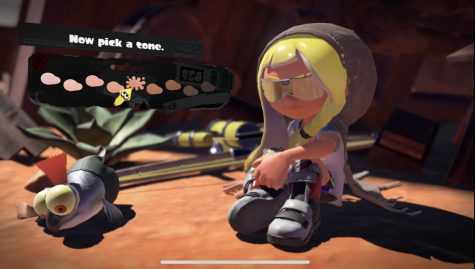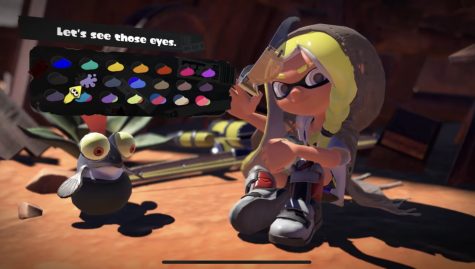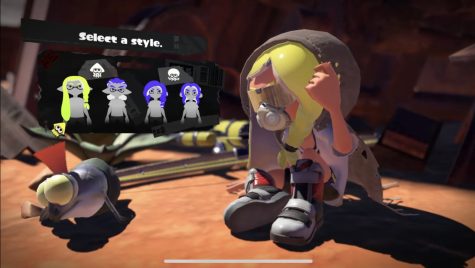 Gender is now irrelevant in the colorful world of Inklings and Octolings. Many fans are also in love with how the customization doesn't exactly have you pick a certain gender. Instead, Splatoon 3 lets you pick the style you want. It's a pretty cool addition that I even love.
"WAIT THERE'S NO GENDER OPTION IN SPLATOON 3 ALL SQUIDS ARE NON-BINARY CONFIRMED"

– bit (Splatbit from Twitter) February 17, 2021

"SPLATOON 3 SAID NONBINARY RIGHTS pic.twitter.com/F1YSJVIqTC

-♡B•R•E•A•D♡ Splatoon 3 (@yuana_lee) February 17,2021
City
Amidst the chaos, we also enter the Splatlands and the new city, Splatsville (also known as the "City of Chaos")! We don't know much about it, but the design looks amazing so far. The buildings feature a modern day vibe while also including buildings with a bunch of windows…like a bunch. Just like the previous games, we can expect to see other players from around the world walk around with their display art. I wonder if they'll include "Squid Beatz" too.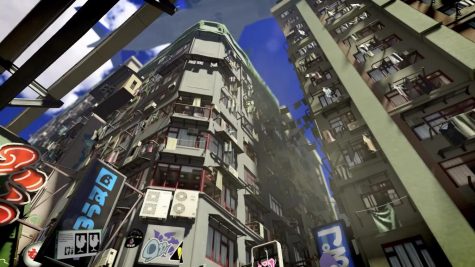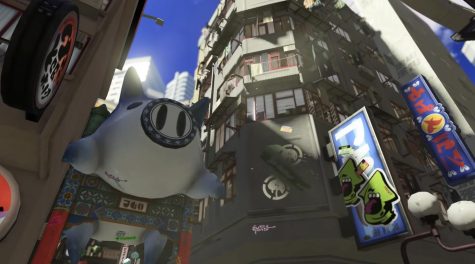 What are you most looking forward to? Tell us in the comments! ^-^