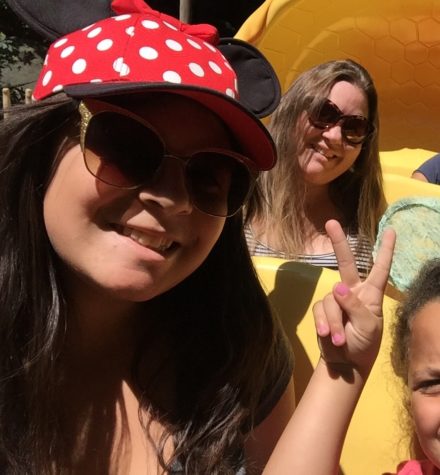 Like the sun rises to light all paths, yet blinds and agitates those caught in its heated glare, I am the bright warm light that heats a cooled ocean.
I am the moon as it illuminates to brighten a darkened path and a reminder that there's always a light to be seen through the dark.
The sun brings greetings of a new day, while the moon is a mystery exposed by the rays of sunlight.
I am the sun, the moon, everything bright; in the dark, in the light.
Jessica Jones, Staff Writer
May 21, 2018

42nd District Candidate Visits Eleanor Roosevelt

(Story)

May 21, 2018
May 04, 2018

Trump Faked His Doctor Note

(Story)

Apr 13, 2018

A Robot For The Lonely

(Story)

Apr 01, 2018

School Teacher Placed on Leave After Expressing Sexuality

(Story)

Mar 23, 2018

Student Suspended For Using First Amendment Right

(Story)

Mar 16, 2018

"It Was Pointless, Why Walkout"

(Story)

Mar 02, 2018
Feb 16, 2018
Feb 09, 2018

Almost a Pandemic

(Story)

Jan 26, 2018

The Tide Pod Challenge

(Story)

Jan 19, 2018

Hawaii & Japan In a Panic

(Story)

Oct 27, 2017

"The American Horror Story" Inspired Murder

(Story)

Oct 27, 2017
Oct 13, 2017

Trump and Puerto Rico..

(Story)

Sep 26, 2017

Hurricane Harvey Fundraiser

(Story)

Sep 01, 2017

The Devastation of Hurricane Harvey

(Story)

Aug 25, 2017

The Aftermath of Charlottesville

(Story)