The Tide Pod Challenge
Hang on for a minute...we're trying to find some more stories you might like.
While this is not the first bizarre and potentially dangerous "challenge" trend to sweep the internet (The Choking Challenge, The Snorting Challenge, The Fire Challenge) this is one in which death could be a possible outcome.
A strange phenomenon has crept its way onto social media, as a new internet trend has teens and young adults popping Tide Pods into their mouths for fun and games. It started as a simple joke on satirical site, The Onion, where the writers expressed the perspective of a toddler that found the candy like swirls on Tide Pods deliciously enticing. It was only meant to be taken lightly but for some reason, teenagers took this to heart and decided for themselves that the detergent pods were, in fact, quite appetizing.
The number of cases relating to this Tide Pod challenge has reached 39 in only the first two weeks of January, and it has spiked all the way up to 86 as of January 21. 10 deaths have been related to people consuming detergent pods for this new "internet meme." Okay now guys, 2018 was supposed to be our year, so what happened? Are we this dumb? This is the kind of stuff parents should worry about with their toddlers, not teenagers.
Here are a few reasons as to why you should NOT ingest a laundry detergent pod other than the fact that it's literal poison if consumed.
Tide Pods are more dangerous than liquid detergents since they're highly concentrated and not diluted with water – and it's just overall a dumb idea. But here's exactly what will happen when you put a detergent pod in your mouth. Tide Pods are coated with a substance called Bitrex that is meant to avert children from eating them. Apart from the foul taste, your body may create extra stomach acid that prepares your body to vomit, this will hit as a wave of nausea. Once the liquid held within the pod has been released, the many cleaning agents will burn the cells in your mouth on contact. It's like when you burn your tongue on hot food, except it's much more serious and will burn anything it touches; that includes your lips, throat, and stomach depending on how much is, if at all, swallowed. It's possible that parts of inside your body may become swollen in attempt to fight the injury, this can be incredibly dangerous as it can cause your airways to be blocked. It may even cause internal bleeding, and it's overall just best to keep your Tide Pods for what they're meant to be used as, laundry.
Sometimes the internet scares me.
About the Writer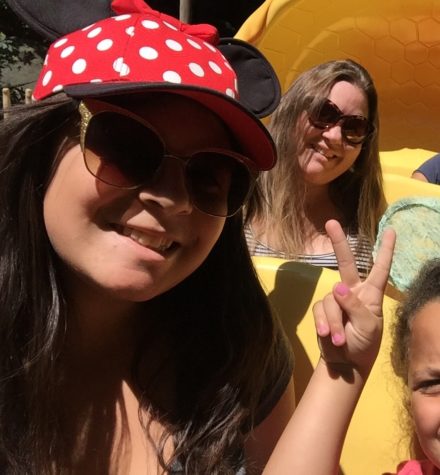 Jessica Jones, Staff Writer
Like the sun rises to light all paths, yet blinds and agitates those caught in its heated glare, I am the bright warm light that heats a cooled ocean.

I...