Patriots are Going to the Superbowl Again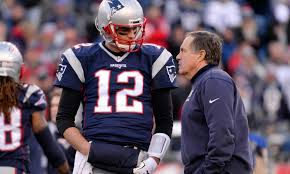 Hang on for a minute...we're trying to find some more stories you might like.
This year the Patriots finished with a record of 13- 3, after finishing first in the AFC.  In the first round of the playoffs the New England Patriots played the 9-7 Tennessee Titan. The game was a blowout for the defending champions, ending in a score of 35-14. In the second round of the playoffs the Patriots played a young and electrifying fast team in the Jacksonville, against the Jaguars. The week before the Jaguars starting corner back, Jalen Ramsy told millions of NFL fans that they were going to the Super Bowl and blow past whoever they played in the AFC championship.
A few days later they found out they would be playing the Patriots, who have been the most successful franchise in the past two decades, yet they felt confident that they would win. The Jaguars have been 0-7 against the Patriots, while Tom Brady and Bill Belichick have been on the roster.
At the start of the fourth quarter the Jaguars were leading the patriots by ten points. The Patriots would come back to win the game by four points the score being 24-20. Everyone watching had thought the Jaguars were set to win, but anything goes, in football. On February 4th the New England Patriots will play the Philadelphia Eagles in the Super Bowl.
A patriots fan named Jawaun Graham  stated that he is glad that there was no scandal involved in the patriots gooing to the superbowl again.
He also stated that Tom Brady is going to be the best player on the field next week against the Eagles
About the Writer
Denham Johnson, Staff writer
I love to write  about  sports. I love dogs and basketaball.