H&M Controversy
Hang on for a minute...we're trying to find some more stories you might like.
Early this month, a picture of a young African American boy modeling for a sweater for H&M blew up into a large controversy.  The boy wore a sweater that said " Coolest Monkey in the Jungle," which sent people into a fury about why H&M would even think that is okay.
People all over the media portrayed it as the company being racist and ignorant, which they did not like. Some people saw it as a child who just simply wanted to wear the sweater and that the words on the clothing was not intentional. There were people saying how children are sometimes referred to as monkeys.
Although H&M had a "taken the photo down from their website and apologized," that did not stop Twitter and its fiery comments, according to the Washington Post.
It took a toll on celebrities as well, such as Lebron James, The Weeknd, and rapper G-Eazy.  The Weeknd and G-Eazy expressed on Twitter how they did not want to continue to work with the clothing brand anymore.
"Over the past months I was genuinely excited about launching my upcoming line and collaboration with @HM" said G-Eazy.
"Woke up this morning shocked and embarrassed by this photo," said The Weeknd. "I'm deeply offended and will not be working with @hm anymore…" This made H&M seem rude and caused even more people to join the movement and not work with the brand as well. People across the world even went into the stores and threw them into chaos by throwing clothes around and leaving it for employees to clean.
"It definitely was a crazy thing to see, but I do not think trashing the store is going to solve anything. It just makes you look dumb," says Harmony Johnson, a student at Eleanor Roosevelt High School.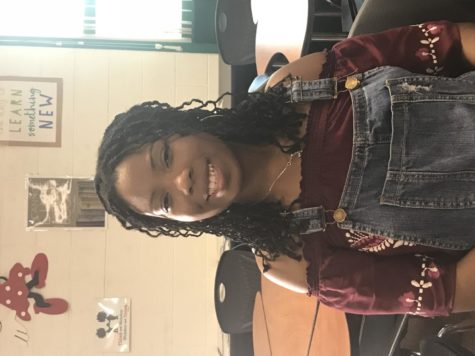 The internet is a place where things can totally be misconstrued, and this topic was one of them.