Russell Wilson Heads To Denver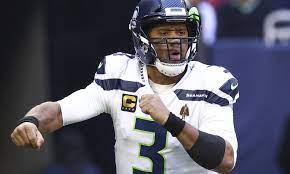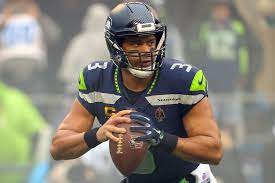 One of the most blockbuster trades in a very long time took place late Tuesday morning, when it was announced that nine time pro bowler and Super Bowl 48 champion Russell Wilson would be getting traded from the Seattle Seahawks to the Denver Broncos.  Russell Wilson is the only quarterback in NFL history to be traded to the team that he beat to win his one and only Super Bowl title.  It was expected for Denver to give up as much as they could to acquire a player of Russell Wilson's caliber. The Broncos sent  QB Drew Lock, TE Noah Fant, D-Lineman  Shelby Harris, two first round picks, a 2022 second round pick, and a 2023 third and fifth round pick. I was surprised they traded away Noah Fant he is a rising star at the tight end position and I think it will hurt the Broncos offense by letting such a key piece like him go.  Drew Lock never really caught my eye as a break out talent and hopefully he can show what he can really do with Seattle.  Shelby Harris is a nice defensive piece that the Hawks could use considering they released a defensive talent in Bobby Wagner.  Denver however will be a powerhouse team in the AFC they jumped up from the 21st best odds to win the Super Bowl all the way up to the 5 spot.
Before Russell Wilson came to the Broncos the team had 11 starting Quarterbacks since Peyton Manning, ever since he retired this franchise has been awful. For 6 seasons this team has been one of the worst not only in the AFC but in the entire NFL. But now all of that is about to change, this Denver team is about to transcend to new heights that might even surpass what they did in their Super Bowl run in 2015. You have two very talented wide receivers Jerry Jeudy and Courtland Sutton. They also have a really good offensive line which Wilson didn't have in Seattle and too stars at running backs, Melvin Gordon and Javonte Williams. The problem is  Wilson is now in the toughest division in football, the AFC West.
You have the Kansas City Chiefs and Patrick Mahomes who have established themselves as a top 5 team in the league. Justin Herbert and the re emerging Los Angeles Chargers and Derek Carr and the Las Vegas Raiders. You have 4 of some of the best quarterbacks in the league all in one division and last season before Russell Wilson even got there the division was a dog fight.  I don't believe Denver will automatically win the division I still think either the Raiders or the Chiefs will take it. But over the next 5 years we are going to see an absolute show in the AFC.
Now for the Seattle Seahawks.  I think the honest truth is that they will not be competitive team for a while, they are in the process of a rebuild.  They still have good pieces Tyler Lockett and DK Metcalf, a franchise quarterback like Russell Wilson. Seattle is also in a tough division;With the defending Super Bowl Champions the Los Angeles Rams, the San Francisco 49ers, and the Arizona Cardinals. Seattle will probably be the 4 spot in that division and probably be a sub 500 team.  I think by the 2025 season depending on the draft class that comes out they might be able to boost themselves back to playoff contention. I think by far the Broncos won this trade they will be postured to be one of the best teams and I can't wait to watch Russ cook in Denver.