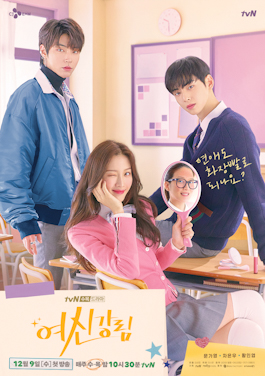 True Beauty
With any romcom (romance-comedy) Korean drama comes its many clichés and tropes. Though "True Beauty" has some of the most common stereotypes (love triangles, the Cinderella story, childhood friends, etc.), it has proven to nail them fairly well and even add its own twists to them.
"True Beauty" is about a high school girl, named Lim Jugyeong, who is bullied due to her bare face being "ugly." However, she learns how to apply makeup from YouTube. When she transfers to a new high school, her classmates call her a "goddess." The only person who has seen her bare face is the cold and handsome Lee Suho.
Story 8/10
Since the Kdrama is based on a webtoon (South Korean digital comic), the show was definitely humorous and comical, but unfortunately quite unrealistic at times. That aspect never really bothered me, but it may bother other viewers. Personally, I enjoyed the cheesy and cliché moments and found them to be really entertaining. The show focuses most of its attention on the ever-so infuriating love triangle, and to add to that, the female lead is clueless about the love triangle. If you are not a fan of the common love triangle trope, then this show is not for you.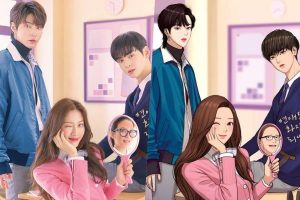 As frustrating as some of the episodes ended, I still found myself eagerly waiting for the next episodes to air. Though it did feel like the ending was getting rushed and there was not as much closure to the characters as I had hoped, the storyline kept me thoroughly engaged and excited to see what would happen next.
Cast and Acting 9/10
The show did a great job at casting the actors, as each one of them perfectly embodied their characters. Moon Gayoung did an amazing job playing Jugyeong, her acting made Jugyeong relatable and likable. Hwang Inyeop's acting was my personal favorite and he portrayed his cool yet adorable character really well. In my personal opinion, I think Hwang Inyeop and his character carried the show and made it a lot more worth watching. As a fan of Cha Eunwoo myself, I was extremely elated to see him play the lead role. Though his acting was a bit stale at times, he improved a lot with Lee Suho's emotional scenes. I couldn't have asked for better casting and I was overall satisfied with the acting.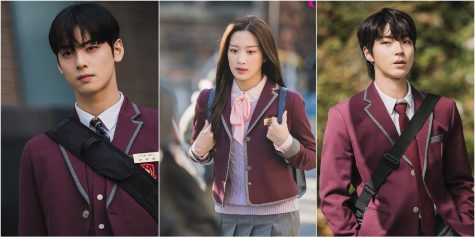 Music 9/10
Typically, when I finish a Kdrama, I would find their OST (original soundtrack) album and only download a couple of songs. However, I found myself downloading almost all of the True Beauty OSTs. The songs were extremely catchy and stuck with me even after I finished watching an episode of the show. Hearing the music constantly reminds me of the wonderful moments in the show and even have me rewatching my favorite scenes.
Rewatch Value 8/10
Though the show may not be everyone's cup of tea, I found it to be extremely entertaining, heartfelt, and comedic. Most of the scenes I would rewatch are those that had Han Seojun in them, his character and Hwang Inyeop's portrayal of him kept me wanting more moments of him.
Overall 8.5/10
Since the ending did not go according to my unrealistic hopes for the show, I found myself feeling bittersweet knowing that the show was finally over. Although I found a few characters' endings to be unbearable and/or unsatisfying, I would have to say that I did enjoy the journey of the show in its entirety. I also loved the message of the show; watching Jugyeong learn to love and accept herself for who she is, reminded me to do the same. The lovable characters and cast definitely played a huge role in keeping me entertained and engaged throughout the show. Though the show could have done a better job at giving closure and better endings for specific characters, I enjoyed my time watching the show and waiting for every new episode to air.
I asked former ERHS student, Cathy Chou, about her thoughts on the show. "I'm team Seojun so I definitely loved the webtoon's storyline more! At the same time, actors in the drama really brought the webtoon to life," said Chou. "'True Beauty' was heartfelt, filled with friendships, tribulations, and overcoming them. It's definitely worth the watch if you love a good rom-com! I'd love for Seojun to be endgame and to see how the characters have progressed fast forwarding two years!"
I also asked Mialynne, a student at ERHS, about her thoughts. "I read the webtoon and in my opinion, I liked the Kdrama a bit more because they made it more well-rounded. The show is not something I really watch, and I wouldn't say I enjoyed it that much but it was so addicting," said Mialynne.
Like other viewers, I truly enjoyed watching "True Beauty" and would strongly suggest this drama to others looking for a new rom-com show to watch!