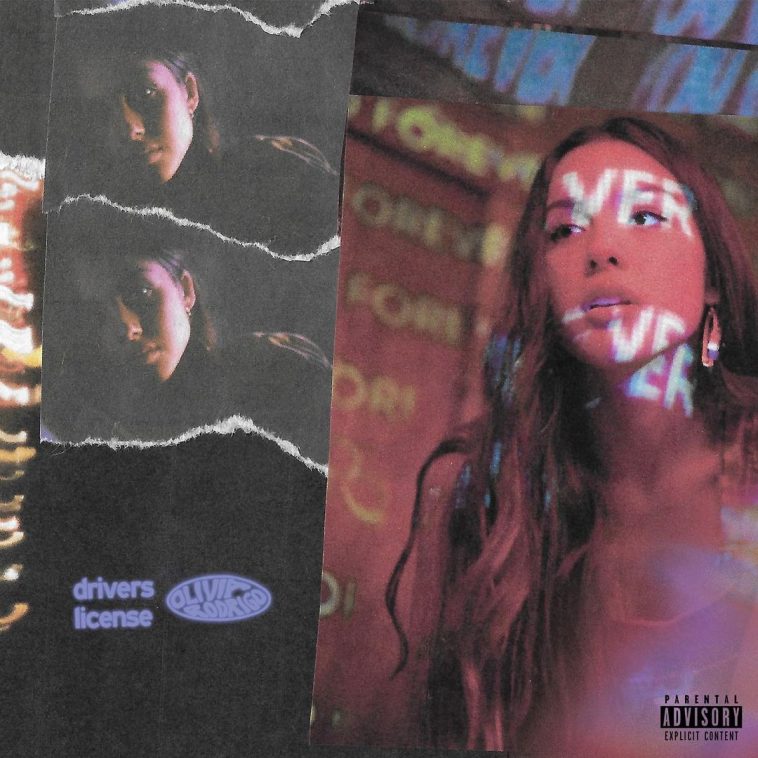 Geffen Records/Olivia Rodrigo
On January 8, 17 year-old actress and musician Olivia Rodrigo released her debut single titled "drivers license." It has quickly gained popularity, surpassing even two of Taylor Swift's new songs on the iTunes charts and earning its place as number one.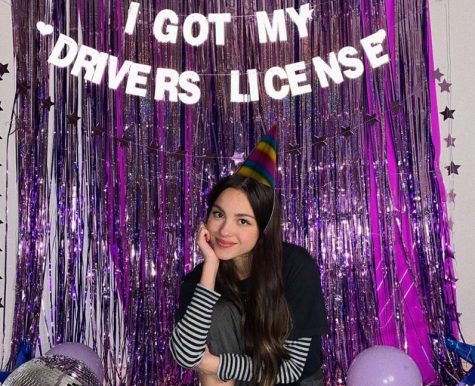 Rodrigo had previously gained attention for her song "All I Want", featured on the Disney+ show "High School Musical: The Musical: The Series," where she plays the main character Nini. She also starred in the Disney show "Bizaardvark" as Paige Olvera.
Season 1 for "High School Musical: The Musical: The Series" was released in November of 2019 and consists of 10 episodes. After quickly becoming popular, it was renewed for a second season, which is currently being filmed. The series follows high school students at East High in Utah, where the High School Musical movies were filmed, as they partake in a school production of High School Musical.
Though Rodrigo is not new to songwriting, this show allowed her to showcase both her singing and writing abilities. Student Bri Bandoc described how Olivia "has such a raw talent for not only signing, but for songwriting too."
Along with "All I Want", she co-wrote the song "Just for a Moment" with her co-star Joshua Bassett for the show.
Olivia frequently posts snippets of songs she has written on her Instagram page. In fact, "drivers license" was one of these songs. There are just a few lyric changes that were made to the original recording she posted.
The song "drivers license" details a post-breakup heartbreak where one person has moved on to someone else whilst the other is still lost in what they used to be to each other.
Driving is a central theme to the song. The first lyric is "I got my drivers license last week", as Olivia actually had just gotten her license when she wrote the song back in July 2020. She revealed that the concept came to her while driving and crying to Gracie Abram's EP "minor".
Though driving would typically be seen as a rather mundane and unimportant task, Rodrigo manages to paint a perfect picture full of meaning.
Bandoc elaborated that "Each of her lyrics and verses come with such meaning and backstory that have the listener relating and in their feels too."
In the song, the idea of driving through the suburbs is repeated. Though Olivia is pictured physically driving in the music video, it could also serve as a metaphor for reminiscing on the past relationship and running through memories mentally.
The lyrics paint a picture of a less-than-perfect ex-lover who perhaps wasn't as devoted as they said they were, but who was put on a bit of a pedestal by the other person in the relationship.
The girl described in the song, who is now with the narrator's past boyfriend, is not portrayed in a negative light. She is simply described as being blonde, older, and everything the narrator is insecure about.
Over the past few years, there has been an important shift in how the so-called "other girl" is described. Blaming the boy's new girl rather than him for their relationship is rooted in misogyny and needs to go. Unless she blatantly did something wrong, there is no need to attack her for someone else's mistakes.
Olivia displays a lot of maturity in taking this stance, which sets her apart from other musicians her age.
Overall, this song is beautiful lyrically, production-wise, and sonically. It is an extremely impressive debut single, which is no doubt why it has been breaking so many records. It has broken the record for largest amount of streams in a single day for a non-holiday song on US Spotify. The song has garnered more than 50 million streams on Spotify already, and the numbers are sure to continue steadily rising. The music video also has over 24 million views.
If Rodrigo keeps going in this direction, she'll be the Taylor Swift of her generation. Olivia's music certainly has many of Taylor's key aspects that makes her songs so good: meaningful lyricism, relatability, a strong bridge, and powerful vocals.
Isabella Hernandez, a fan of Rodrigo's, commented that "Loads of people can relate to how Olivia is feeling."
She continued that this relatability "makes it such an amazing song to just blast to get into your feels."
Speaking of Taylor Swift, the icon herself is a fan of Olivia's. Olivia has been a longtime Swiftie, and posted on Instagram when her song was next to two of Taylor's on the iTunes charts. Taylor replied to this post saying "I say that's my baby and I'm really proud."
So, don't let Olivia's young age make you underestimate her. She is extremely talented and shows a lot of promise. Even Taylor Swift herself recognizes her talent!
If you would like to watch her music video, click here. To stream her song on Spotify, click here.