Harlie Anne Valdellon
Hey Mustangs!
If you like to read the news or different articles, this one's for you. Who would've thought that the New York Times will be giving free subscriptions for students? Yes, you heard it right, "free subscription." People are always up for free stuff, especially students.

Last Thursday, we received an email from our librarian, Ms. Loza regarding the free subscription. She stated that she worked with IT to send invites to students' emails. How exciting is that!
The Basic Digital Access Subscription provides access to unlimited and exclusive articles, newsletters, podcasts, and videos. It also includes lessons from The Learning Network featuring articles, photos, and more.
The company is working with Verizon to provide high school students and teachers with this free digital subscription to help them stay connected to the world, even as it continues to change. Here are the full instructions (for students) to access the free subscription: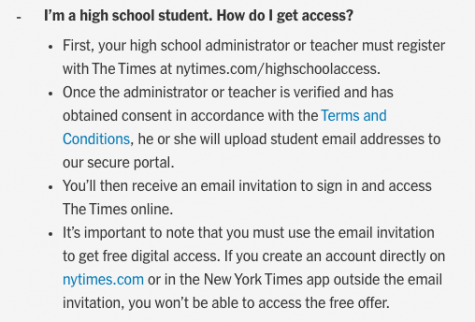 Not only for students, but it's also for our teachers and administrators. Here are the instructions: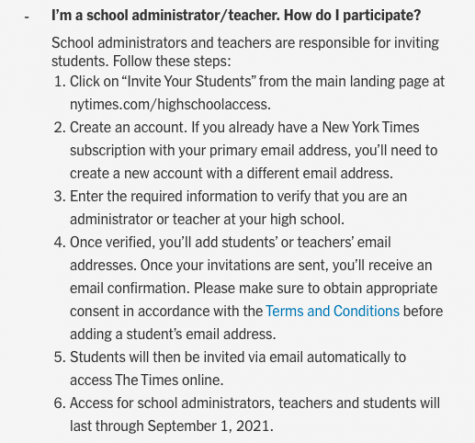 This is very exciting for students so I interviewed and asked two of them about what they think of  The New York Times free digital subscription.
Junior Janica Mejia said, "I have used The New York Times as a resource in the past. Unfortunately, I have no subscription to it. This is absolutely good news."
She also wanted to express her excitement by saying, "Having the access to it will be very useful and helpful. It will keep us aware of today's international matters and will keep us posted about important issues."
Jamae Alfonso, a senior stated, "I have used The New York Times before as a basis for my opinion regarding an issue that I was asked about. Sadly, I do not have a subscription."
She told me how this would be a really helpful resource, "The students of today face plenty of school works that need to be backed up with trusted resources. NYT is one of these resources. This subscription will help us be aware of what's happening in the world."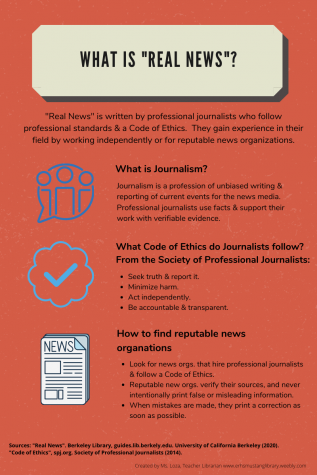 Lastly, let's be aware of fake news. It's all around us but we can avoid it by checking the facts and doing research.