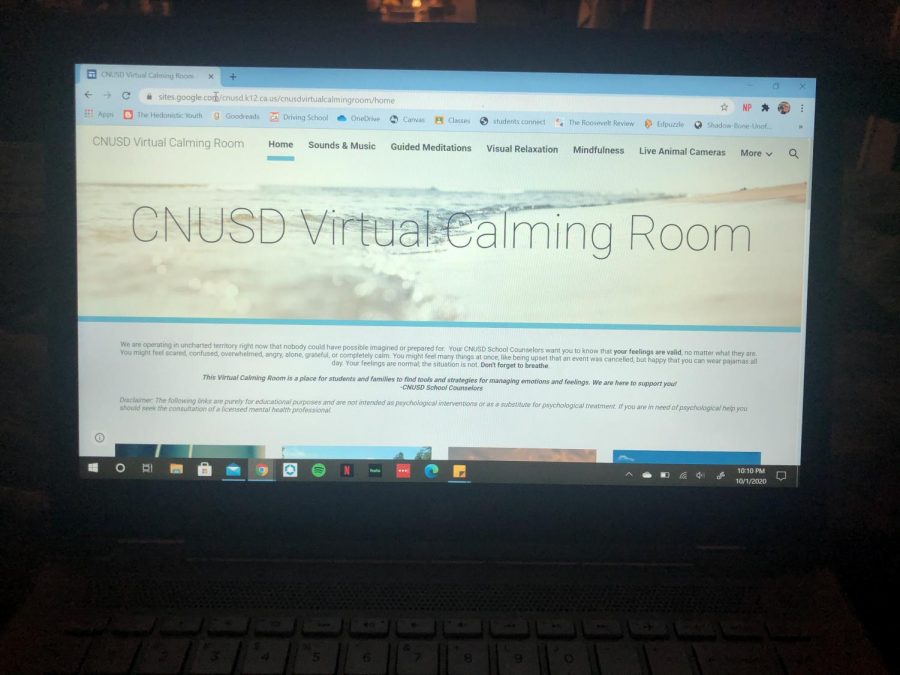 Brianne Leber
The world is so crazy right now, and our counselors are working to help us stay calm with the new CNUSD Virtual Calm-Room.
The calm room was created as a way to help students find tools to manage their emotions during these trying times. It is important to note that this site is not a substitute for psychological treatment. This site is our counselors way of reminding the students that they are there for them.
This site includes sounds, music, guided meditations, visual relaxation, mindfulness, live animal cams, virtual tours, puzzles and games, coloring and creativity, exercise, yoga, healthy cooking, smartphone apps, and most importantly text and phone hotlines. They also have a page about the role of a school counselor.
An amazing thing about this site is that its "all in one spot", said Tracy Kelly, ERHS counselor.
All of these resources have also been approved by the CNUSD counseling team.
Kelly explained how there was a team of counselors who "tested the twenty-four hour crisis line…incase our students couldn't get a hold of us after hours."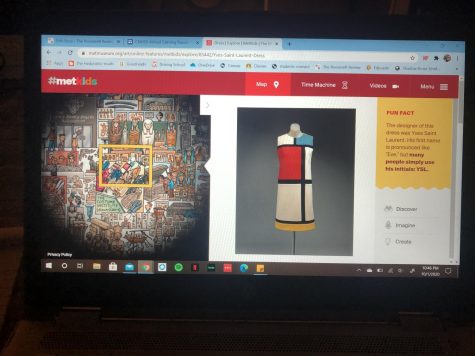 The CNUSD team also made sure all material was suitable for all ages and grade levels, including guardians.
Sarah Gonzalez, ERHS intervention counselor, explained that "this (site) was created for the CNUSD community, our families, staff and of course most important-our students! This can be shared with anyone inside or outside our CNUSD community as well.
Kelly told me how her fourth grade child used the coloring material and "absolutely loved it."
Gonzalez also expressed her favorite resource being "the live animal cams! I love animals and it's so cool to watch tigers, pandas, at some of my favorite zoos and aquariums. Makes me feel better when I'm stressed. I also like the guided meditations."
I personally loved the virtual tours! I have always been a huge art nerd so it is nice to have an excuse to deep dive into a museums collections, even if its through a picture.
There is something for everyone so make sure to check it out at http://bit.ly/CNUSDcalm.