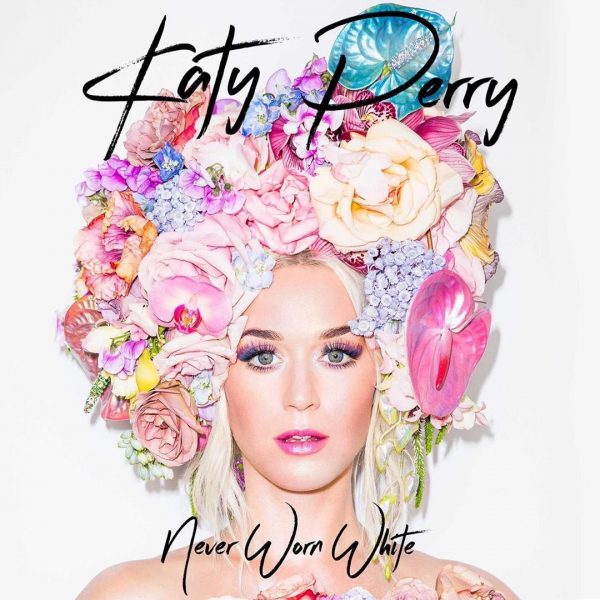 Katy Perry, 35, recently announced she was pregnant to fiance Orlando Bloom. Whom she was engaged to since Valentine's day of 2019. It was known to the world through her music video 'Never Worn White' in one of the scenes. Although her fans found out through her music. Her family and friends found out through bottles of wine but her mom spoiled herself early since she examined the bottles of wine before everyone else as she was visiting her daughter Katy.
Since her news was revealed to the public she's been very forward with her clothes. For example, wearing bright neon colors and prints to accentuate her figure. At her recent concert in Australia for firefighters and the community, she wore a bright neon yellow. Although she did have to leave Australia early due to health concerns surrounding COVID19.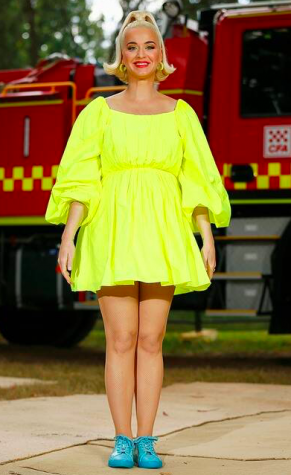 Due to recent fears of the outbreak Katy Perry and Orlando Bloom's wedding has been postponed which was going to occur during the summer has now been pushed back and does not yet have a solid date. Yet they are patiently waiting for their first child and plan. Katy has said she will be balancing her life with her career but the outbreak has postponed and even canceled some events.
Some of her fans like Savannah Alverez a Junior says, "I'm glad she has postponed many events especially her wedding since her health should come first." I also asked her about how she liked the new music video and she said, "Personally I really loved the idea of her revealing it through her music video than just through a social media post because it's a big part of her life." I also talked to Alyssa Taylor a senior about how she felt about the video," Truthfully I was really happy to find out through a music video because it felt more personal that way." I also asked her about postponements to future events and she said, "I believe it's for the best because I wouldn't want her or her family to get sick."