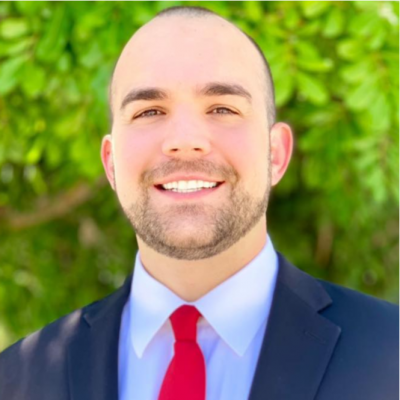 Courtesy of Christopher Raahauge for Assembly Facebook Page
It's 2020 and that means many government official positions are up for election. One of the coveted seats is a position in the California State Assembly for the 60th Assembly District. Incumbent Sabrina Cervantes is determined to keep her position but a new challenger has entered the ring. Now, native Corona resident and Republican Christopher Raahauge has announced his candidacy for the state assembly.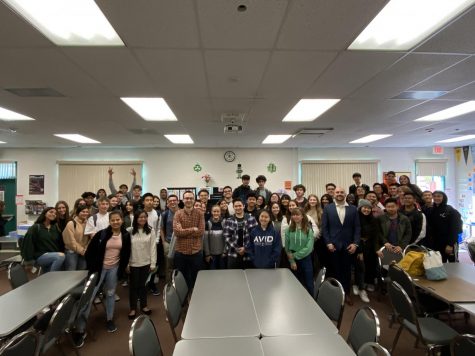 Although he lacks the familiarity that Cervantes has, locals know him and his family. The Raahauge family is known for owning the Raahauge Shooting Enterprises in Corona which is a popular spot for many local gun enthusiasts. They are also well known in the area for operating a nonprofit organization called The Shelter For Change Foundation. This foundation helps local homeless substance and alcohol abusers to get back on their feet with a fresh start.
Not only does he serve on the board for The SFCF, but he also works in the Probation Department for Orange County as a peace officer. Although he is well connected to his community, his lack of experience in the political sector may serve as a disadvantage to his campaign against an incumbent such as Cervantes. With California being a largely blue state, Republican areas are harder to come across but our district, District 60, is a solidly moderate one, and in Raahauge's words, "I have a good chance for this seat in our district."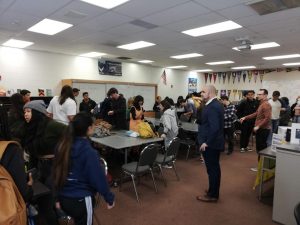 On Monday he paid a visit to our school to reach out to the youth of the district. In the Career Center he presented himself ad his standpoints on many relevant topics for California. "I'm quite a moderate candidate," Raahauge says during the meeting. "The biggest issue right now is that many people are moving out of California and the money inflow is not going down." Raahauge's platform that he touched base on during his speech is a large advocate for lowering taxes on middle-class people and small businesses. Similar to his fellow Republicans he feels that the government is exerting too much power in constituents' daily lives. While he holds many beliefs common among the Republican party he supports environmental protection although he also
believes the current procedures that the California EPA has in place are too extensive and should be cut back to speed up construction projects.
"I think its important to elect a candidate that will work with both sides of the assembly to make sure the California government runs efficiently." says ERHS Senior Xzavier Galvan. "As we get to the age to be finally able to vote we need to assess the qualifications of the candidates up for a election and I think Christopher Raahauge is a strong candidate."