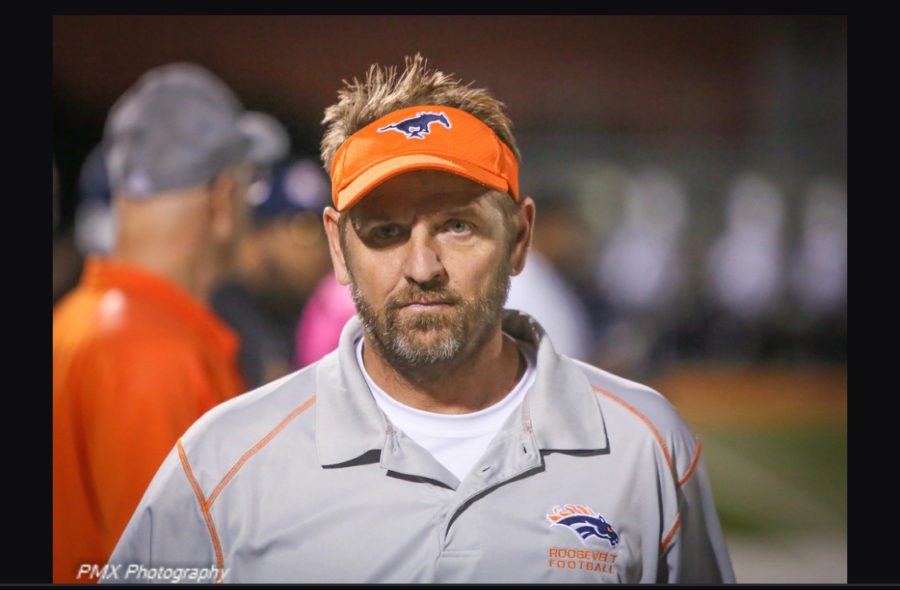 Our Mustangs recently played against Santiago, which would decide whether the ERHS football team would get a spot in playoffs. Of course, congrats to the football players because we won the game overall 6-0.
In a recent interview with Coach Thomas Leach, says regarding the football game, "…I feel great because we solidified a playoff spot and made us you know really validate who we already knew about our team. We're a very young team but we pretty much knew coming into week eight week nine that we'd probably be at our best and knowing that we'd take some lumps early because we are so young but now we're ready to go which is a really good feeling." When asked whether there were or are there any obstacles in getting to where they are he responded saying, "No, I mean we just need to execute and thats the thing when you have such a young team. It takes a while for them to trust us and trust each other and more importantly trust themselves. To stick to what we really want to do and we've really kind of stuck with what we've been doing and not really wavier or not really change and expect our players to get better and we have." He also says, "We have guaranteed spot in the playoffs for such a young team and we should really be playing our best in the end and I think we are." He also said, "I appreciate the support and out here it's been awesome. When we're at home games it's just really really electric we pretty much take that on the road and thats awesome we really appreciate it."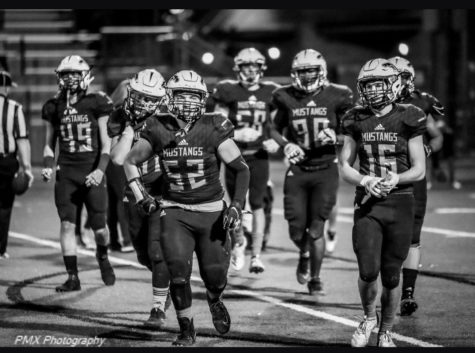 Leach recommended I interview Kenna Spear a senior, which is a key female player on the football team. She responded when asked what she wants to tell her fans, "My fans? Well, I don't know if I have fans but if I do, I love them and it's really cool to have people who support the team throughout the season." She does, of course, have fans since she is the only girl on the football team which is motivational for some girls to keep on going. When asked how she feels the team is doing she responded with, "I'm pretty proud of us. Beating Santiago is a really big deal so we have a guaranteed spot in playoffs and it's really exciting so we're just going to go out in these last games and give it our all."
As the football season begins to wrap up, remember to go support your fellow Mustangs!