Book Review: The Caraval Trilogy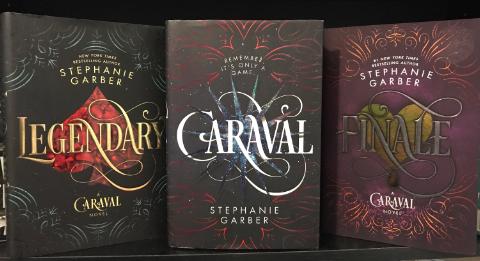 The Caraval Trilogy: magic, mayhem, deceit, seduction, scandal, lies, lust, and hunger for power, these are just a few short terms to describe one of my favorite book series written by Stephanie Garber.
Book one is appropriately titled Caraval. Sisters, Scarlett and Donatella (Tella) Dragna, attend the magical world of Caraval; a whimsical and occasionally dangerous game , where actors blend in with players who attend by invitation only. Information to take into consideration: spoilers will be present.
Scarlett and Tella have personally received invitations by the master of Caraval himself, Legend. Scarlett is opposed to attending Caraval because her arranged marriage is in a week and their abusive father would brutally harm them if he were to discover their attempted escape.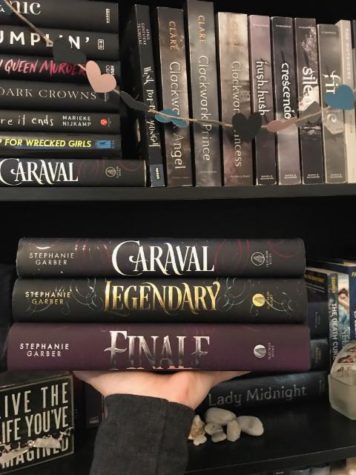 Tella, by means of her own, has found a sailor, Julian, who will transport the girls to Isla de los Sueños, the isle where Caraval is held that year. Scarlett is "kidnapped" and drugged, causing her to lose consciousness. When she awakes, she finds herself on a boat with Julian, on their way towards Isla de los Sueños. Once they arrive on land, soaking wet from the now sunken boat in the middle of a snowy storm on the isle, Julian and Scarlett work to find the entrance to Caraval, where Julian claims Tella ventured into. Scarlett, desperate to find her sister, enters Caraval with Julian, where they discover that Tella is part of the game, she plays quite a critical role in fact. The objective is for players to find Tella, once found, the winner gains the prize of one wish from Legend.
Julian and Scarlett work together throughout the game to find Tella before any of the other players. As they go on adventure after adventure together, tensions and sparks fly between them. Julian shows an interest in Scarlett, and while Scarlett reciprocates the feelings, she tries to deny them, for she knows she cannot trust someone she just met, especially a suspicious sailor.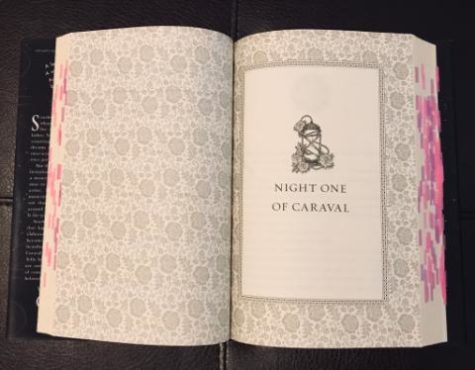 In the end, Julian dies, Scarlett finds her sister, Tella dies, then Scarlett uses her wish gained to bring her sister back to life. After, Scarlett sees Julian, alive and perfectly well, as he was only an actor in the game, she begins to feel as if none of the events that took place were real, and perhaps they aren't. After all, the motto for Caraval is "remember, it's only a game."
In book two, events take a whole turn where even I, an experienced reader, did not know what was around the corner. Told from the perspective of Tella, the second book in the Caraval Trilogy, Legendary, follows another game of Caraval, only this time, Tella is a player, who must uncover Legend's true name to pay back a debt. To get the name, she must win Caraval, and if she succeeds, Caraval will be terminated forever.
The final book, Finale, was just released and I cannot wait to dig into it and discover what trickery and adventures lay ahead for these characters!
In general, if you are looking for a story that will take you into a whole new world filled with toxic relationships, betrayal, greed, and malice, the Caraval Trilogy is the perfect story for you. Books like these are sure to leave you excited for more adventure and feeling hollow after the cliff-hanger ending of the second book, Legendary. In general, books are known as "a uniquely portable magic," as author Stephen King would describe them.
I interviewed Jalen Reese, ERHS junior, about his love for books,
About the Writer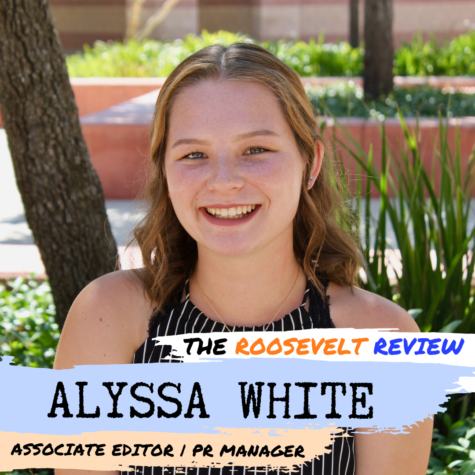 Alyssa White, Associate Editor
Alyssa White is a senior at Eleanor Roosevelt High School and is in her second year of journalism. She is the Associate Editor and the Public Relations...