"A Night in Verona": ERHS Prom 2019
SNEAK PEAK at This Year's Prom!
Hang on for a minute...we're trying to find some more stories you might like.
The theme of the ERHS Prom for the 2018-2019 school year is "A Night in Verona" on Saturday, April 13th at the California Science Center in Los Angeles. Prices are now $80 with ASB and $85 without until March 15th with an additional $15 parking fee. This year's prom will include an array of amenities for students such as photo booth pictures, drinks, dessert, caricature posters, attractions, casino tables, and more.
This Year's Specialty
This year's prom is going to be the most exciting compared to past years. Our ERHS ASB is hard at work changing up what is available for students to enjoy on this special night. Becca Liu, one of the core event planners for this year's prom is excited because, "This year's prom is located right in the heart of LA…it's more modern than our other dances like winter formal…with all 3 floors of the museum [with] not only the dance floor, [but] also attractions and activities."
One of the main concerns from students, that Michael Stanton, the Assistant Principal for Student Activities  addressed is, "All of the special effects, lighting, and activities (includes 8-9 casino table area) and a different DJ than the Winter Formal!  With this DJ the ASB leadership is working directly with music selections." This is exciting for students that were disappointed in the music choices that occurred at winter formal, and this gives a chance for even more memorable high school experiences for our Mustangs.
Stanton was also excited to reveal that some of the highlighted attractions for the dance that Mustangs should be looking forward to include, "Free general admission to all second-floor exhibits (8 Ecosystems to include the aquarium), [and a] ride on the 3rd-floor high wire bicycle attraction for free (usually $3) on the third floor."
For students that are taken aback by the pricing of prom, Stanton also highlights that, "If you purchase a corsage/boutonniere for 1/2 the normal price (approximately $30-35 for both), and [you can] save money for parking, you can get information from the student store on a flower vendor we have contracted with or [for] seniors, the information is online on the front of your senior activities flier."
Senior Information
Additionally, for students still concerned with the pricing of this year's prom, Stanton also adds, "We are looking into extending credit card options for seniors and parents to include the ERHS student only being able to purchase a ticket through our online student store (stay tuned).  There will be a 3-5% convenience processing fee for debit or credit card through our neutral online site (like ticket master, etc.)  only for those who choose not to pay cash at the student store."
Liu ends her interview by saying, "Also, if you're looking for dresses and tuxes- prom expo is coming up. Junior class council is looking for upperclassmen models for prom expo! If you're interested, check out their Instagram bio."
Remember to buy your prom tickets before prices go up on March 15. Make memories that last a lifetime at "A Night in Verona" at the California Science Center. See you there Mustangs!
About the Contributor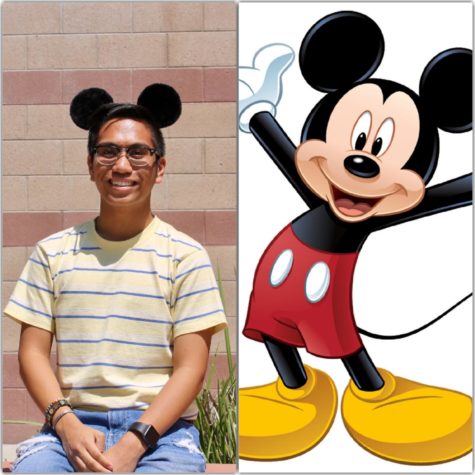 Joshua Dineros, Editor-in-chief
Joshua Dineros is currently a junior at Eleanor Roosevelt High School and writes for the student newspaper The Roosevelt Review. He is a staff writer...