Cardi B and Offset Feud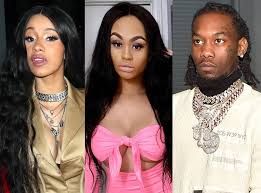 Hang on for a minute...we're trying to find some more stories you might like.
Cardi B and Offset have recently "broken up" but it raises many questions. There have been speculations and accusations about Offset cheating on Cardi with other women. Did Cardi B want to split with Offset or is she doing this to get some sort of attention with the media?
The media quickly searched for evidence of Offset's actions. They found photos of him with other women on Instagram leaks when he was engaged to Cardi B. But Cardi insisted on being together with him which leads me to believe that she is staying with him because of their baby Kulture. It is messed up that Offset continued to cheat on her and he didn't really have a consequence for it. I think they should split for real this time because it can be unhealthy for Cardi and the baby.
Cardi B spoke with officials about their breakup saying, "It's just like I guess we grew out of love. But we're not together anymore. I don't know it might take time to get a divorce. And I'm going to always have a lot of love for him because he is my
daughter's father and yeah." I see her point of view very clearly, but you have to consider that he was hanging out with other women while they were married. 
I spoke with Joel Garay, a sophomore at Eleanor Roosevelt High in regards of his position between Cardi  B and Offset. He stated,"I think it was the right decision for her to split because she knows that they have a baby and all. If your cheating on your wife that shows your unloyalty and that can just hurt the relationship in the long run even more.  The baby will know that her dad was cheating on her mom every other day. Even though her dad is making a lot of money, you have to take accountability for your actions. So yeah, I think it was a good idea to split up."
What do you think Mustangs? Should they have split up? Comment down below your thoughts! 
About the Writer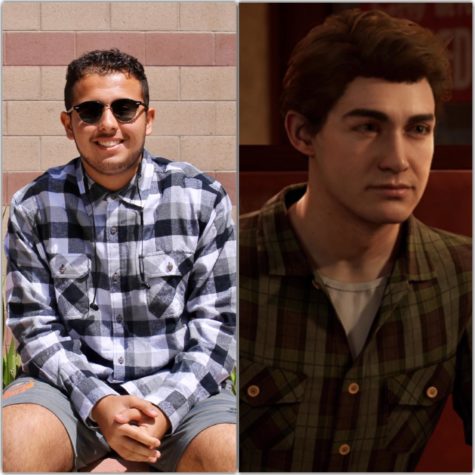 Andrew Mendoza, Writer
I am 16 years old

I love to get lit and have fun wherever I go

"Education is the passport to the future, for tomorrow belongs to those who prepare...