Ariana Grande's "thank you next" Video Breaks YouTube Charts
Hang on for a minute...we're trying to find some more stories you might like.
On the Billboard Charts, "Hot 100" Ariana Grande's single, "thank you, next" is at number two. Grande released the music video for "thank you, next" 27 days after she released the single. Today, December 7, six days after she released the video, it has over 136 million views on YouTube. Grande's video broke YouTube records reaching 100 million views within four days of releasing it. In the first 24 hours of releasing it, she had over 55.4 million views.
Why did "thank you, next" break charts?
For days leading up to the release of the video, Grande posted teasers of the music video on her social media networks. The teasers included familiar movie sets from early 2000 and late 90s teen dramas. The movies included: Clueless (1995), Bring it On (2000), Legally Blonde (2001), Mean Girls (2004), and 13 Going on 30 (2004). The video showcases the most popular scenes from each movie, yet Grande plays the lead role for each film. Not only are the scenes the same, but many characters from the original movies are incorporated. The list of people Grande featured in the video were listed in the description.
In order to see how our ERHS students felt about the video, I asked Junior Mary Wise, and Junior Portia Cabanaught if they had listened to "thank you, next" before the video and if they watched the video after and they both had. Since they listened before, I asked them if the video represented the song well.
Portia Cabanaught said, "I feel like it just represents Ariana as a whole, and it was really good how she incorporated 13 Gong on 30."
Mary Wise said, "Yeah, I feel like she summed it up pretty good because she incorporated movies everyone loves from the early 2000s, and  late 90s."
I then asked them how they enjoyed the music video. Wise said," I loved it, I showed my mom and everything." Cabanaught agreed with Wise and said, "I loved it".
Click the link below to see for yourself how Ariana Grande breaks the charts with "thank you, next"
About the Writer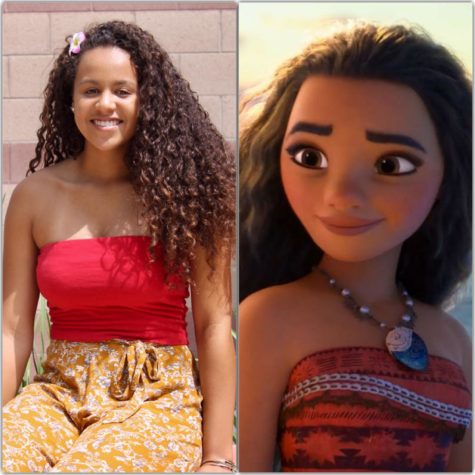 Rylie West, Writer
Make way, make way for the Roosevelt Review. I am Rylie West, a junior here at Eleanor Roosevelt High School. I joined the Journalism class here because,...